If you are satisfied with Windows 10, you do not have to switch to Windows 11, you can simply wait for MS Windows 12!




 

Content:


1.) Windows 10 to 11 or 12!
If you are not ready to give up Windows 10, you can wait for the XII from Microsoft, the Windows 10 will get more updates until 2025 with more and more new features and enhancements. Microsoft plans to support Windows 10 until 2025, the updates will continue in the future, but the focus of MS will shift to Windows 11.

The Windows 10 will continue to receive security updates and important fixes and optimizations.

Whether it is Windows 12 or directly Windows 13? There are rumors 2024 Jun-Sep!



(Image-1) Windows 12 or Windows 13!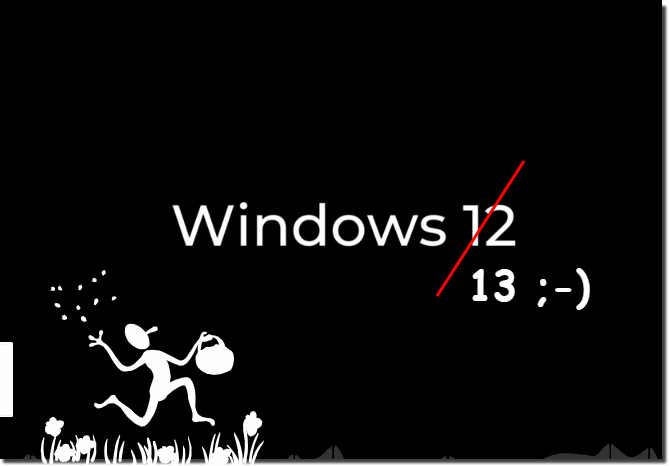 2.) More tips on Windows updates!
Windows Update is an important part of keeping Windows up to date, here are other Windows Update tips you might find interesting.




3.) Windows 12 versus Windows 11!

If you are happy with Windows 10, you should wait for Windows 12. If you are risk-averse, you should wait for Windows 12 until it is more mature, especially since Windows 11 has higher system requirements than Windows 10.



If your PC doesn't meet the minimum requirements for Windows 11, you won't be able to update it anyway.


Advantages of Windows 11:

Windows 11 has a new design with rounded corners and a central taskbar. Windows 11 offers new features such as Snap Layouts, Microsoft Teams integration and a new Xbox app. Improved performance: Windows 11 is said to offer better performance than Windows 10.


Disadvantages of Windows 11:
High system requirements:

Windows 11 has higher system requirements than Windows 10. There were some problems with Windows 11, such as: B. On-screen keyboard and battery life issues. Some older programs and hardware may not be compatible with Windows 11.

Benefits of Windows 12: New features and improvements:

Windows 12 is expected to offer new features and improvements over Windows 11.
Windows 12 has more time to mature before it is released. Windows 12 is expected to be more compatible with older programs and hardware.

Cons of Windows 12:

Windows 12 is not yet released, so it is unknown what features and improvements it will offer. You may have to wait until Windows 12 is released.



Info:

If you have a new device with the necessary system requirements and would like to benefit from the new features and improvements in Windows 11, upgrading to Windows 11 is a good option. However, if you are happy with Windows 10 and have no pressing reasons to upgrade, you can also wait for Windows 12.













FAQ 2: Updated on: 9 October 2023 19:45