dashost.exe in Windows processes responsible for device association the English name is "Device Association Framework Provider Host" !



Contents:



1.) The dashost.exe under Windows!
The file is located in "C:\Windows\System32". Right-click on "Properties" and switch to the "Details" tab. If the information matches that in the image below, it is an original file.




(Image-1) dashost.exe in Windows processes!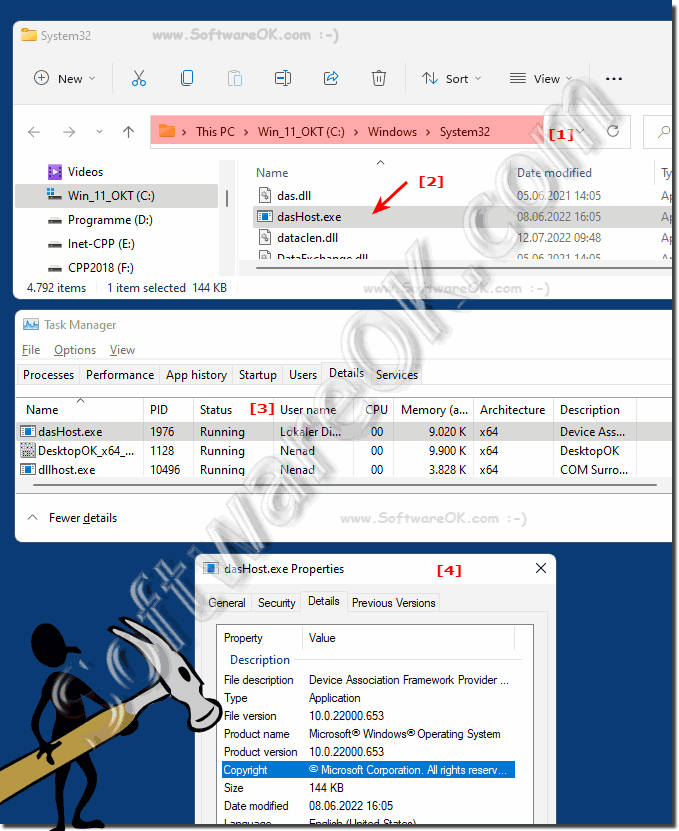 2.) Do you suspect that it is a virus!

1. Right-click on the file in the task manager

2. Open the path 

3. And scan with Windows Defender 

(... see Image-1 Point 1 to 4)



(Image-2) Is dashost.exe a Windows Virus?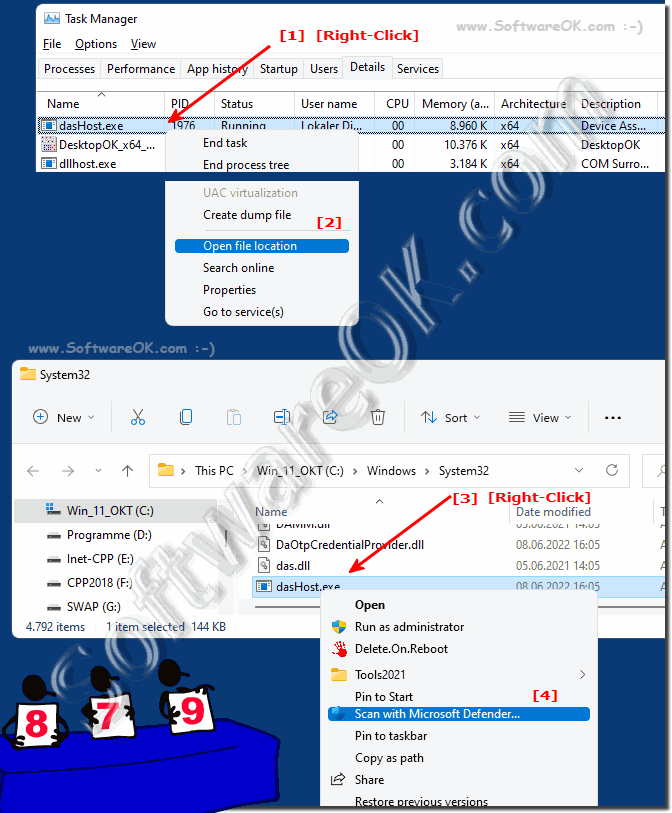 FAQ 33: Updated on: 10 September 2022 06:44