The extended management of new hard drives or drives to create new drives, the solution for Windows 11/10!
1.) Handling new hard drives under Windows!
1. Press the key combination
[Windows Logo] + [X]
,
2. Click on "
Disk Management
"
(
... see Image-1 Point 1 to 3
)
3. Press and hold the right mouse button on an area that is not reserved on the hard disk
4. Right-click or tap
Format
.
(Image-1) Windows 10 the advanced management of hard drives and drives!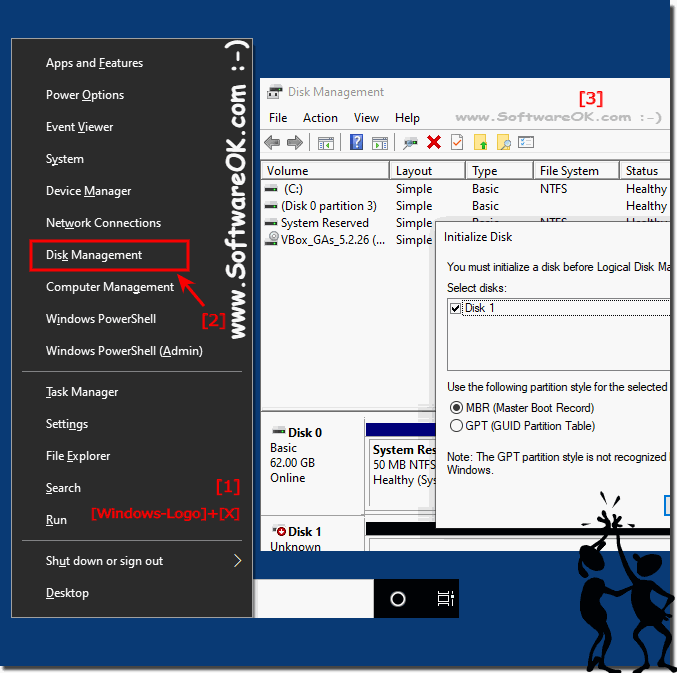 2.) Formatting and dividing the hard drive into drives!
1. In the "
Disk Management
"
2. The HDD mark 
3. And just new format
PS:
Splitting your hard drive and organizing drives. While there are several advantages to having multiple physical drives for the same purpose, splitting a single drive with the increasing number of terra-byte hard drives is a viable way to keep track of your system
(Image-2) Advanced management of hard drives and format SSD HDD!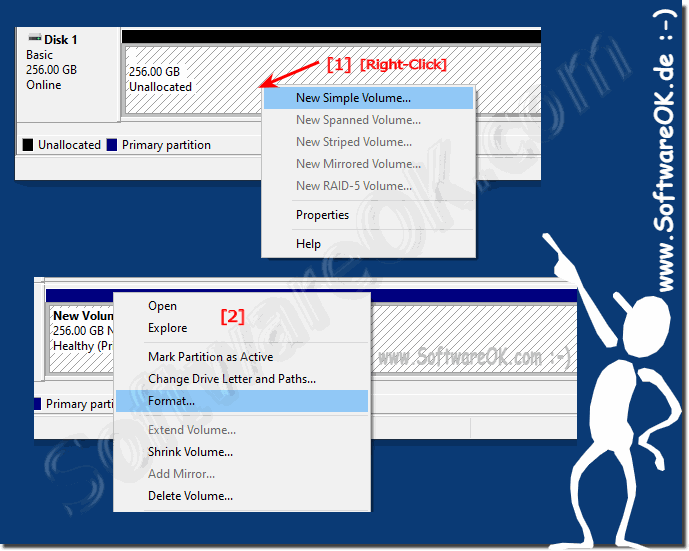 3.) What should I watch out for with the hard disk format?
Be careful with NTFS and exFat if you format external hard drives!
►► 
What are the advantages and disadvantages of exFat in Windows 10, 8.1, 7, ...?