The popular Windows Media Player is easy to find on Windows 10, 8.1, .... and MS Server 2019, ....!
Find and start Windows Media Player on Windows 10!
1. Simply open the directory
"C:\Program Files\Windows Media Player"
2. and start the x64 variant of Windows Media Player
or:  
"C:\Program Files (x86)\Windows Media Player"
the 32 bit version!
PS:
Alternatively, you can right-click the Start button to bring up the hidden quick access menu and select Run, or use the key combination Windows Key + R. Then
type wmplayer.exe
and press Enter.
(Image-2) FIND THE Media Player on Windows 10!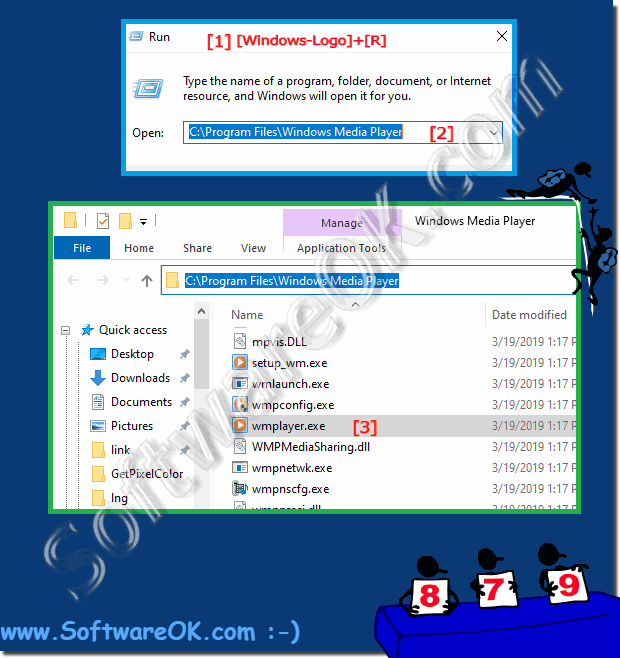 Info:

Windows Media Player has not changed at all since the last update to version 12 in Windows 7. If you've recently upgraded from Windows 7 to 10 and aren't ready to use the new apps yet, you'll enjoy the familiar interface. It is obvious that Microsoft wants to give up some of the desktop programs and develop them as new universal apps.