It is easy and useful to use and modify the improved Quad Explorer file preview on MS Windows 11, 10, ... and MS Server!
Info:
In
Quad Explorer
you have currently four different file, documents, video, ... Preview types, just experimenting which is best for you, more file preview types will follow in the next versions of the Quad Explorer to work more efficiently to be able to! Please don't forget to
activate the image preview in Q-Dir
.
Content:
1.) The miniature views and GDI +!
Well suited for
images and camera raw files as in Photoshop
, transparency in PNG and GIF images is well recognized based on the IExtractImage, IThumbnailCache, JumboIco 256x256 and GDI +.
Optionally, the best is used and cover all image formats from WMF, EMF, GIF, PNG, JPG, TIFF, CR2, CR3 ...
(Picture-1) Quad Explorer File Preview 1!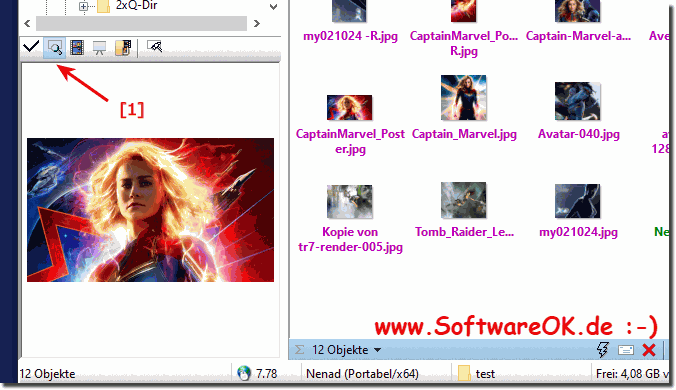 2.) The ms media player in Q-Dir audio and video files!
For playing videos and gif images as well as mp3 audio files, .....
(
... see picture-2 point 1
)
PS: Under Windows 10 almost all audio and video formats are played, they simply install under older Windows Systems the
video codec pack
or similar to play other formats.
Is under MS Windows 10 usually not required.



(Image-2) Improved Explorer video and audio preview!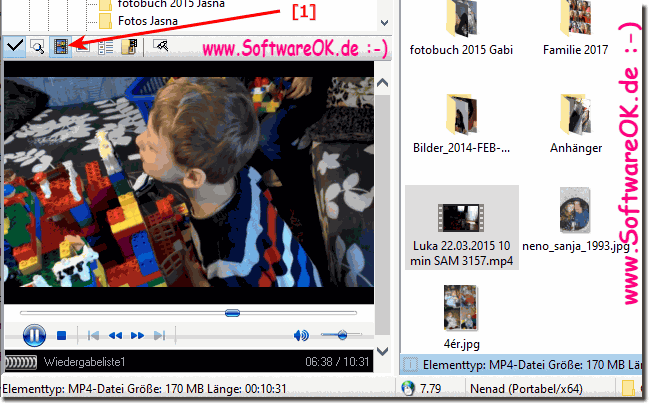 3.) The MS general document and file preview!
Anyone who has installed MS Office 365, 2016 , 2012, ,,, can use the document preview in XLS and other Office documents such as MS Word all rules apply as in the MS Explorer preview which can be very useful


(Picture-3) In the Explorer of Q-Dir the MS file preview!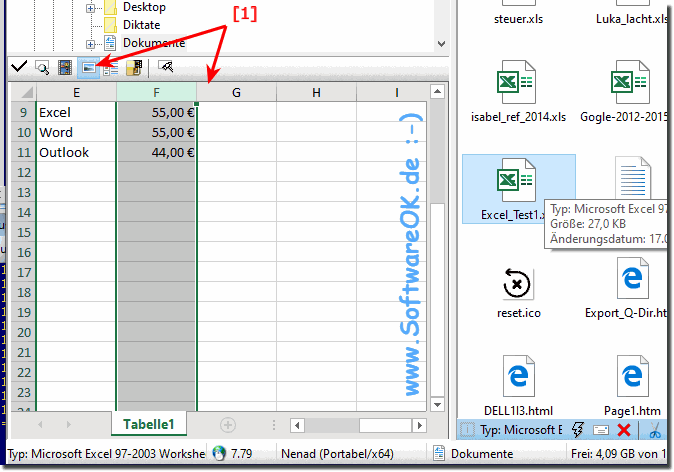 4.) The MS file and folder details!
To see more file details or to change these, the internal MS file and folder details preview is well suited

(... see Image-4 Point 1)


(Image-4) Quad Explorer file and folder details or information!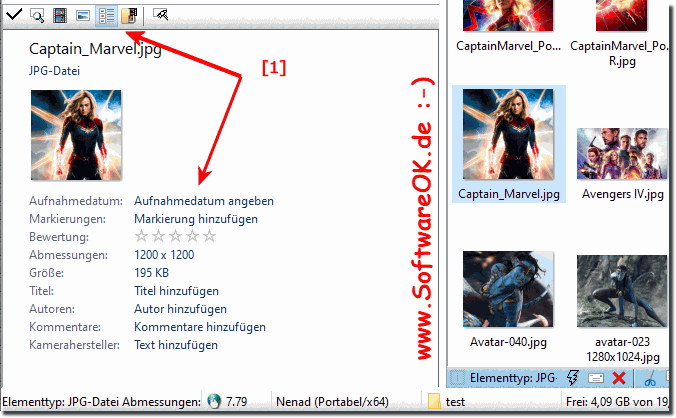 5.) Automatic improved file preview selection!
The auto select of improved file preview: