Nothing is easier than removing the password under Windows 11 to enable a sign in / login without a password!
Why not if it is possible under MS Windows 11 OS!
Content:
1.) Remove password under Windows 11!
1. Pass the command
netplwiz.exe
 from

2. Select the local user in the list 

3. Click on:  Reset password ... 
4. If you do not want to use a password, leave both fields blank
(
... see Image-1 Point 1 to 7
) 
For currently logged in users, please use Ctrl + Alt + Del
(Image-1) Change, set, remove the password under Windows 11!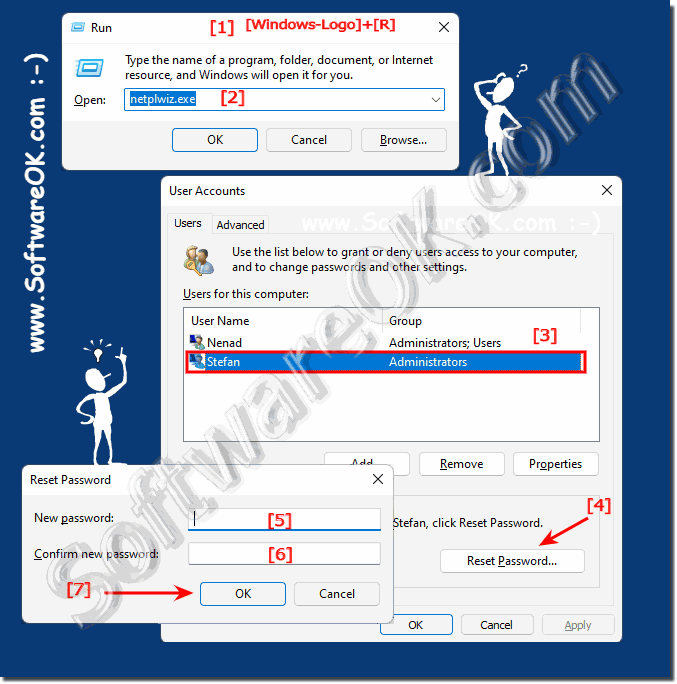 2.) More tips on passwords and the like!
Problems with passwords and login are very rare under Windows 11, as long as you haven't forgotten your own password. But there are also other passwords in Windows 11 that are not only used to log on to the operating system. Passwords on Windows can be changed using different solutions, here are some links to help you do it differently too!