One would like to display the tree structure with visible tree branches in the Explorer Tree View in the navigation area, no problem in Q-Dir!
Info:

Especially with Windows 10 and 8.1 it is gone, the beautiful directory tree!

Please enable the following directory tree options:

▼ Main Menu ▼ Extras ▼ Tree-View
► Disable Expando (animated triangles).
► Lines (buttons) at the root
and deactivate please:
► without lines
Important: 
.... please use always the latest version of File Explorer Q-Dir
!  
(Image-1) Lines in the Windows Explorer directory Tree!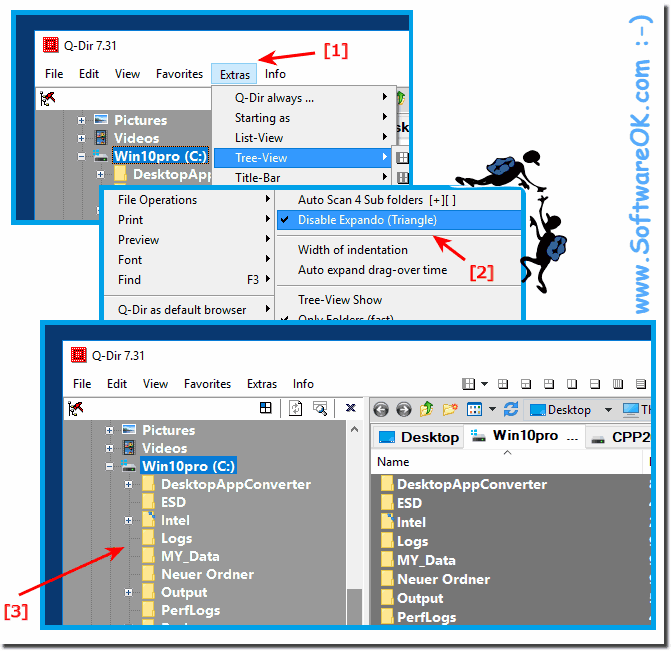 The solution to see Lines in the Windows Explorer directory Tree with Q-Dir is easy. This screenshot has been made, snipped, created under Windows 10. However, you can use this example as a solution to enable the tree structure with visible tree lines for earlier versions of Microsoft's Windows operating systems. whether it's a Windows desktop, tablet, Surface Pro / Go, or even a server operating system. It has been tested on all and successfully
verified
. It is sometimes necessary and useful to see the lines in Explorer - Tree View