Especially under Windows 11, 10, 8.1 and 7, there is currently a problem with the background color and the selection in Explorer and tree structure!

If you like to work in the Explorer views and the directory structure, you will see that the color of the selected objects is difficult to read in case of a dark background. Here is an open task that I have to solve at times. At the moment it is still possible to make this legible with a gimmick in the quad-explorer.


The advance solution!
1. Start
Quad-Explorer Q-Dir
2. Via main menu
►
Extras 
►
List-View ► "Deactivate transparent selection ...." 
and for the tree structure:
(Image-1) Background Color and selection in the Explorer and tree structure better recognize!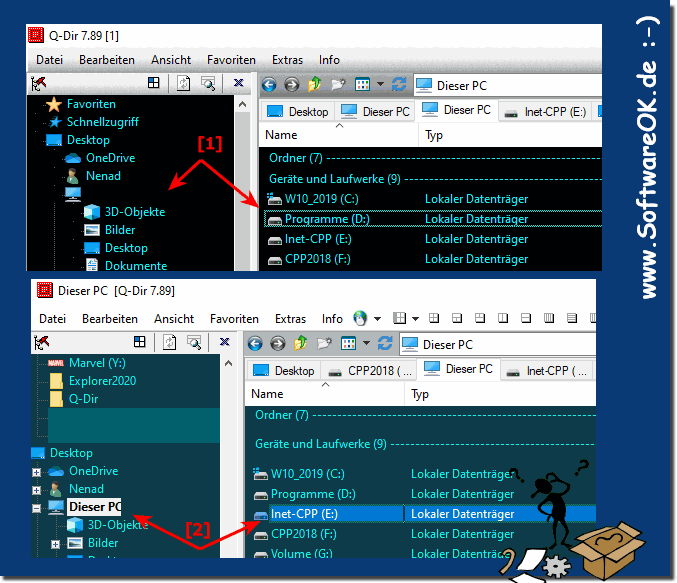 (Image-2) Background color Explorer and tree structure!