The grouping of shortcuts commands is useful in the overview of the texts that are assigned to the keyboard shortcut!
The drag-and-drop menu sorting also makes it easier to better move the entries between submenus to place them individually.
The elegant solution is not only written for Windows 10 , it is suitable for all versions of Microsoft's Windows operating systems, whether it is a Windows desktop, tablet, Surface Pro / Go, or even a server operating system.


(Picture-1) Grouping of shortcuts commands for fast inserting of texts!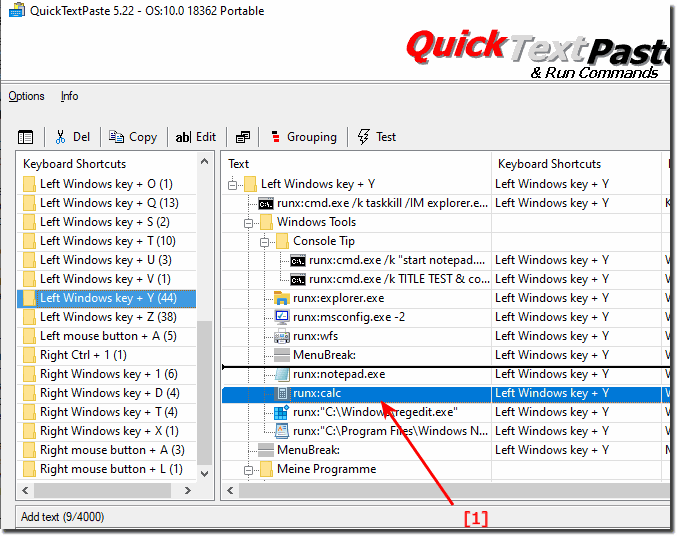 Info:
Still problems with "grouping of shortcuts".
What can I do if I still have problems with "grouping of keyboard shortcuts" is a frequently asked question Restart the Windows operating system, p
lease perform a correct Windows restart