Search for same or similar mirrored pictures, photos or images!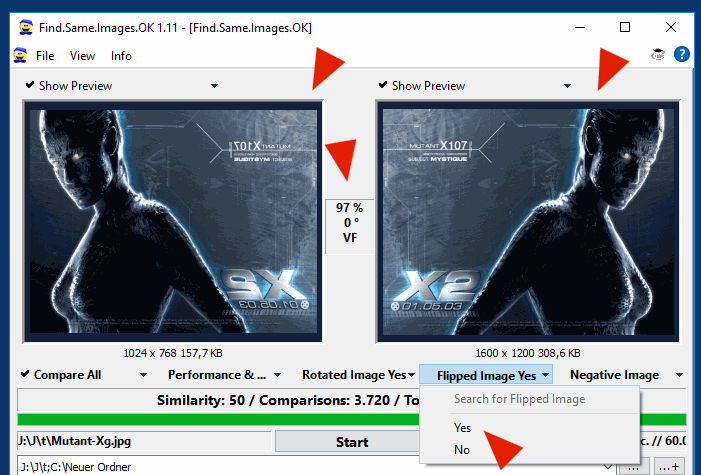 With this tool, it is easy to find the same or similar images and photos that were mirrored vertically or horizontally!


The screenshot is again made on Windows 10, but you can search for Practical vertically mirrored or horizontally mirrored pictures, images, etc ... to earlier versions of the Windows operating system and use the images search, whether it's a Windows desktop, tablet, MS Surface Pro / Go or even a server operating system.



Info:

It is sometimes necessary to use this search for mirrored images, and it really does not matter if you are a Professional Photographer or a Hobby Smartphone (Mobile) Selfies Maker who is constantly updating his photos / pictures on facebook.com, Instagram.com, tweeter.com, etc., ... and posts it. And it does not matter if you're looking for mirrored images on the latest MS Windows or any other of the following OS: Windows 11, 10 Pro, Enterprise, Home, Windows 8.1, Windows 8, Windows-Server 2019, 2016, 2012, Windows 7 Basic, Professional, Starter, Ultimate It has been tested and successfully

verified

at all.