Placing text around an image gives your document a professional look and makes the most of the space on the document!
1. As always, start MS Word, open the document in question 
2. If it is an empty document in Microsoft Word, first enter your text
3. Via 
"Insert"
  ► 
Insert picture
 from
  ► 
This device... 
4 Now simply select the image or images in the file selection menu and confirm
5. Mark the image in question 
6. And adjust the text alignment directly
(
... see Image-1 Point 1 to 5
) 

PS:
You can then move the image by dragging it, or resize it by dragging in or out from a corner or edge. Although it works well in Word for wrapping your text, there are many users who don't know about this quick way to do it, but that's no big deal!


(Image-1) Realize text around an image in Microsoft Word!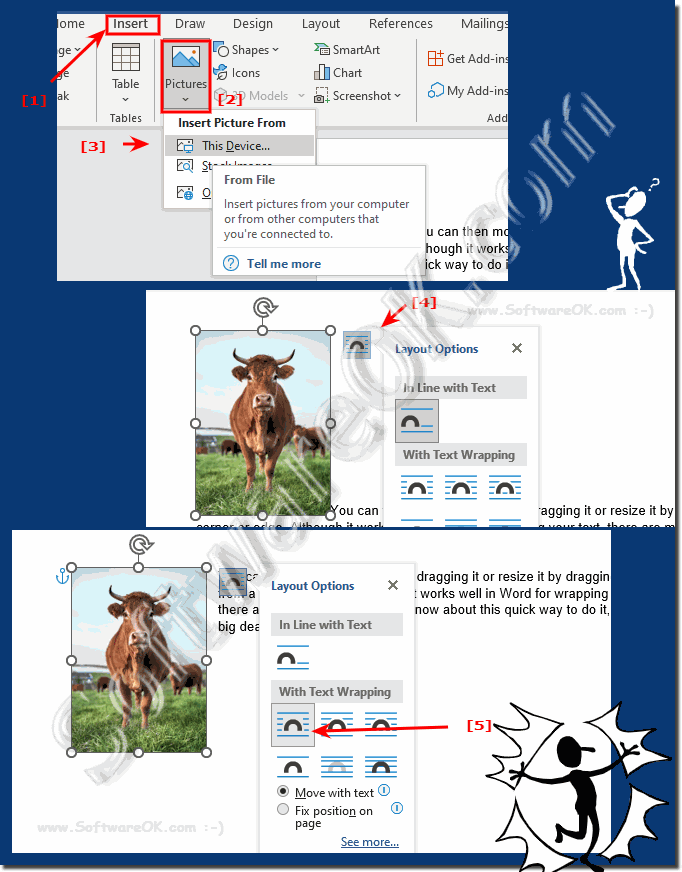 FAQ 70: Updated on: 15 September 2022 09:51