The word "explorer" comes from Latin and means explorer or discoverer (researcher, seeker).

Microsoft probably thought to explore the hard drive and discover the system. Windows Explorer is the file management application in Windows. With Windows Explorer, you can navigate your hard drive and view the contents of the folders and subfolders you use to organize your files on your hard drive. Windows Explorer starts automatically every time you open a folder in Windows XP.


(Image-1) Windows XP Explorer and the Quad Explorer!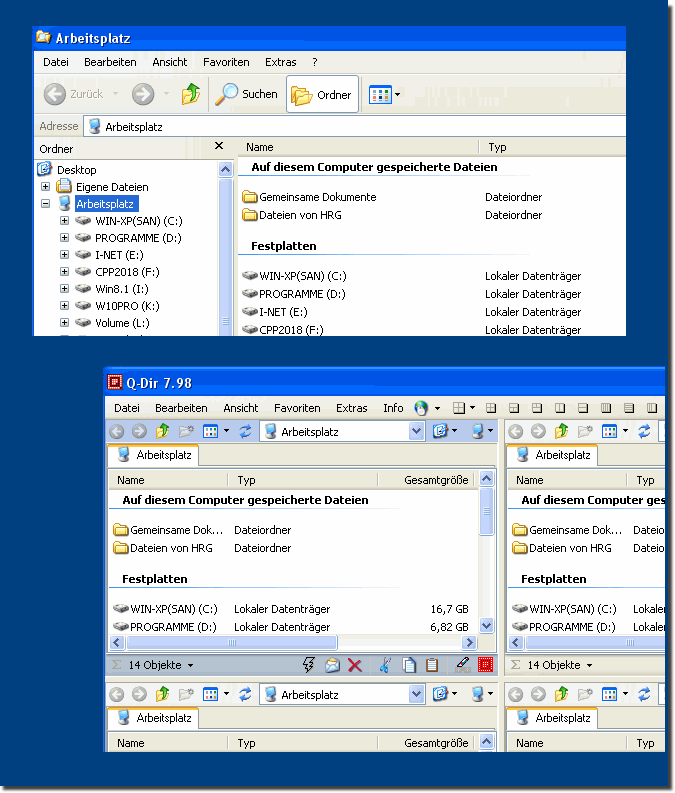 Info:

You can then move and copy files on your hard drive using drag & drop. You can drag files or folders from one location to another to move them while holding down the Ctrl key while copying the files or folders. You can select multiple files or folders with two handy keyboard shortcuts. To select multiple contiguous files, select the first file, hold down Shift and select the last file. Any files in between will be selected for you to copy or move. To select multiple non-contiguous files, hold down the Ctrl key while selecting each file or folder.



FAQ 6: Updated on: 18 July 2022 18:26