Of course, you can also subject the graphics card or its GPU to a stress test with the 3D autopilot for a longer period of time on Windows 11, 10, ... etc. and MS Server OS!





If the hardware is working properly and the cooling is working properly, then you can let the autopilot run for hours in 3D.Benchmark.OK, it's nothing else than playing a high-end 3D game for hours with the difference that there is no break! 




1. Start as always ►  3D.Benchmark.OK

2. Set the 3D options suitable for your graphics card

3. And start the autopilot, button "Start autopilot"

( ... see Image-1 Point 1 and 2 )




(Image-1) Start the stress test of the graphics card GPU for a long time!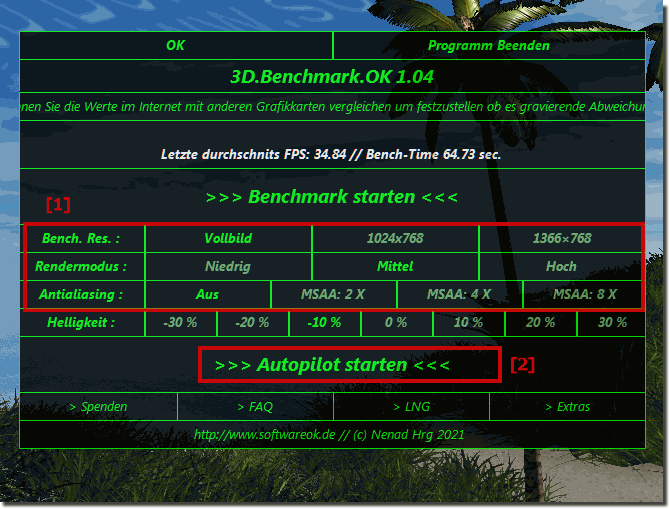 FAQ 4: Updated on: 14 July 2021 10:39