A new work surface with its own settings in the Quad Explorer Q-Dir on MS Windows 11, 10, ... etc. Desktop and Server OS can be helpful!
If you  save the *.qdr with the addition 
*.nwp.*
, the settings for the 
*.nwp.qdr
are also saved in this file.
If you select the option
"Show the last opened favorites"
for the title bar, it will also appear in the title bar, which can be very helpful if you have several Q-Dir instances running at the same time!
(
... see Image-1 Point 1 and 2
)
(Image-1) New work surfaces with their own settings in the Quad Explorer!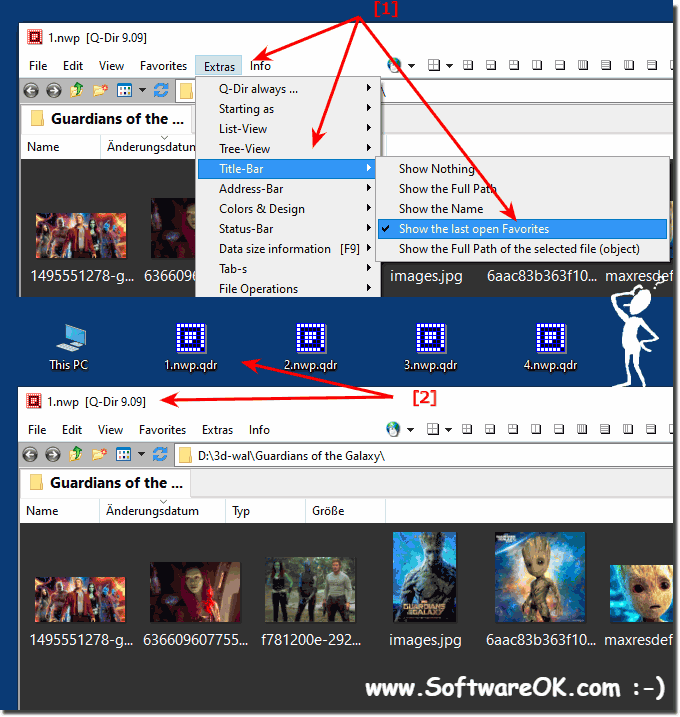 Info:
When it comes to folder management, a new workspace with its own settings in Quad Explorer is an important starting point for many Microsoft Windows users when opening directories and managing folders, documents and files through the work surfaces on Windows that can be customized in
Quad Explorer
Folders, even with a complex directory structure, are all the more important to start with the correct Explorer desktop, as well as whether you
want to use the directory tree or not
!