Some phones like Samsung Galaxy s5 and others with Android 4.4 and higher have the Auto-Startup Manager, so you can change the autostart apps settings 
without additional software or Apps



The Startup Manager is quite well hidden, open the settings on your Android phone or smart phone and scroll down to the point system and security.

In security click the Startup Manager and the app (s) autostart at boot time should not be started disable.




(Image-1) Auto-start-up Manager on Android mobile smart phone!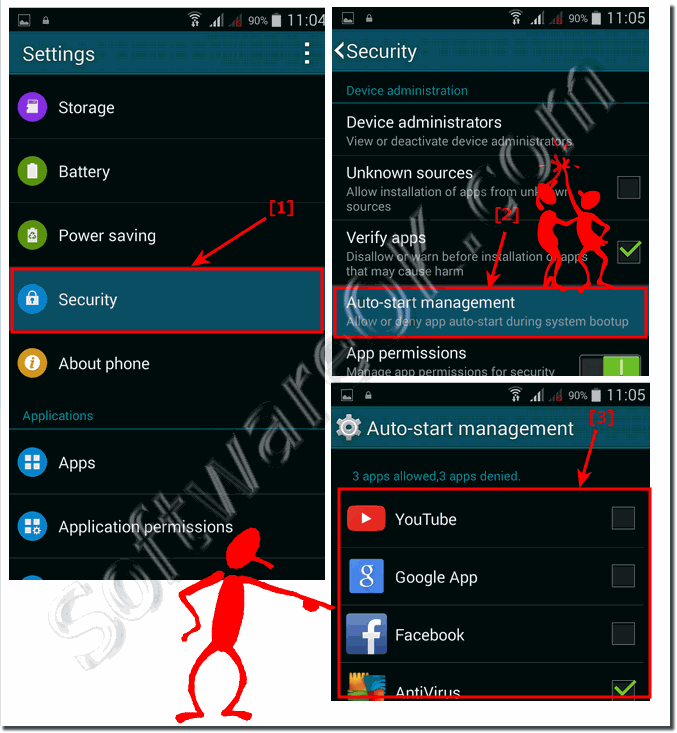 FAQ 8: Updated on: 1 June 2022 08:19