If the font size on the Android phone is too small or to large, you can adjust / change quite quickly!





The solution is extremely simple and suitable for all new Android smartphones, font size and font style can be changed quickly, which then partially improves the readability of the smartphone, here explained step by step! 




Content / Solution / Tip:


1.) Change font size and font style among all Android phones!
2. "  Open screen zoom and font"
(Image-2) Samsung Galaxy Android adjust font size!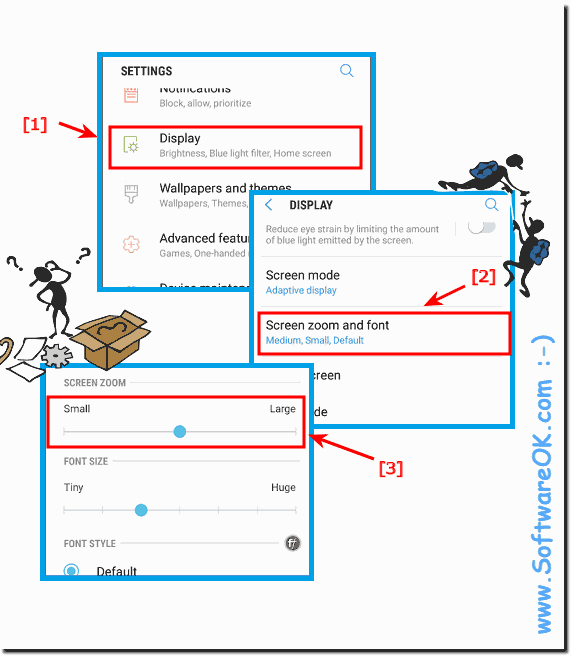 2.) What should be considered when changing font size and font style?
Info:
Choose a font that fits well with the font size you choose, each font will look different for a given size, if you do not like font, you can download more fonts, go to the last font in the list, and you'll see it to download more fonts. 


(Image-1) Download Fonts for Samsung Galaxy and Android!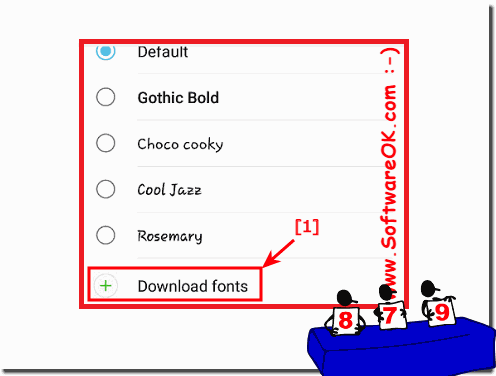 FAQ 15: Updated on: 14 September 2023 08:02