To view the settings for file sharing, it is best to start Explorer with the keyboard shortcut [Windows Logo] + [E],


Afterwards you open the "folder options" in the Explorer , which works the fastest with the key combination [ALT] + [X] . After that, the dialog box (window) will open with the folder options.

In the Folder Options, go to the "View" tab and here you enable the option for "Simple File Sharing". This works in all Windows editions Windows Seven / Server / XP ...




In new Windows 10 and 8.1 and in all other Windows 11, 10 , 8.1, 8, 7: Pro, Home, Enterprise, Basic, Premium, Professional, Starter, Ultimate, Windows-Server 2019, 2016, 2012 very much practically the command to see shared folder and options! 



(Image-1) Files an folders shared on Windows!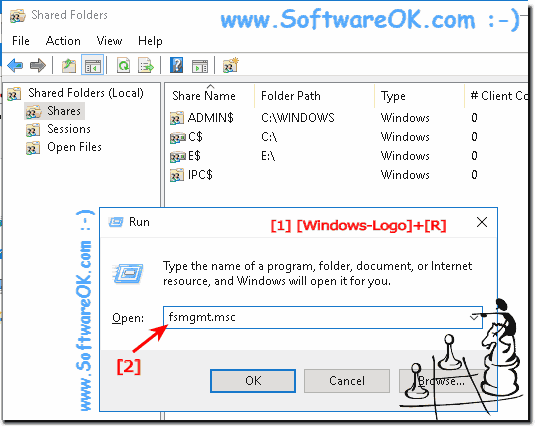 FAQ 17: Updated on: 3 July 2018 10:50