Yes, you can use the data backup and delete tool in the business area, ergo commercially, on all MS Windows 11, 10, ... or MS Server operating systems!




Shredding data is also important in the office. ► 

The "Secure Erase Tool"

was not only written for the latest Windows 10/11 operating system. You can use this data shredder with previous versions of Microsoft Windows operating systems without any disadvantages, whether it is a Windows desktop, a tablet, a Surface Pro / Go device, or even a server operating system.


It is sometimes necessary to use this data shredder in the business sector, or simply for the boss in the office, for commercial purposes, as a simple but effective tool.

Simply use the advantages of the data shredder, which can be used on any MS operating system. The free deletion program for deleting the data was developed for fast but secure deletion in order to enable every Windows user to delete their data irrevocably. 

If possible, please always use:





(Image-1) Securely delete the data in the office ergo business area!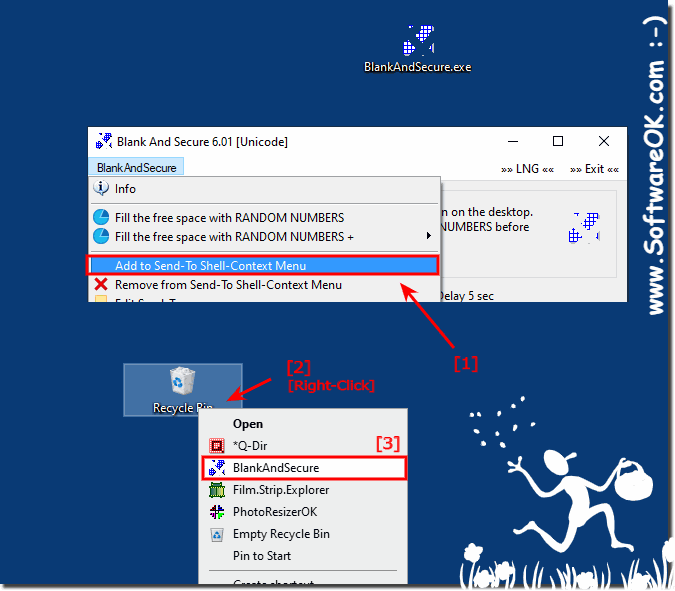 FAQ 11: Updated on: 29 May 2022 12:59