Up to 5.61 there was a bug in the recycle bin symbol under Windows 11, 10, 8.1, ... when / after deleting the data safely!
Message from the attentive user:
Hi I use the program and I am thrilled. However, I have the following problem: When you delete the trash, everything is deleted, but the basket is still displayed as full? 
The problem has been fixed with version 5.66 of ►► 
Safe Erase for Windows
!
(
... see Image-1 Point 1 to 6
)
(Image-1) Bug-Fix recycle bin icon on Windows when delete securely, fixed!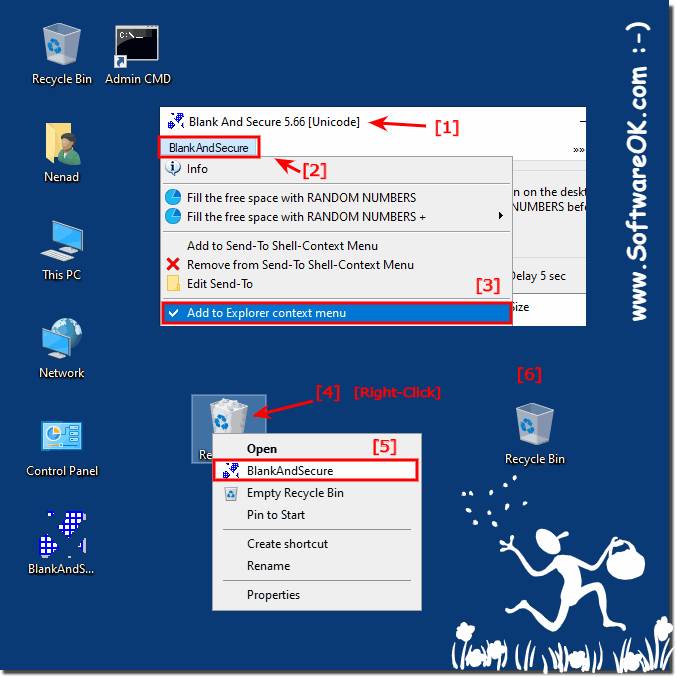 FAQ 9: Updated on: 29 May 2022 13:00