From version 2.6x it is very easy to execute the MS PowerShell commands in ColorConsole on Windows 11, 10 and MS Server 2019, 206!


If you want to switch to Microsoft's Power Shell in the ColorConsole, start the ColorConsole and simply enter PowerShell  





(Image-1) Run PowerShell commands in ColorConsole!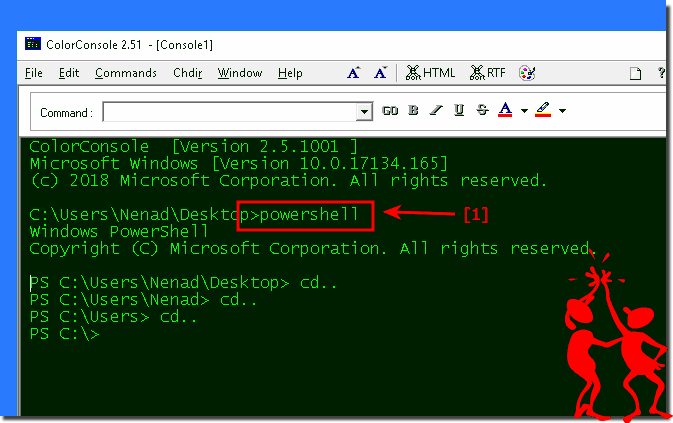 The elegant solution for administrators is not written only for Windows 10. As you can see at the top in the Windows 10 screenshot, recognize it is quite simple to use and have a big profit with the alternative cmd.de. You can easily use this simple and fast command interpreter solution on older versions of Microsoft's Windows operating systems, whether it's a Windows desktop, tablet, Surface Pro / Go, or even a server operating system. 

FAQ 5: Updated on: 14 July 2021 06:29