Yes, you can still use the alternative small desktop calendar on Windows 11 to quickly use a calendar on the desktop!
Even under the latest
 Microsoft Windows 11
 , you can use the alternative desktop calendar tool for a quick overview of the calendar days under Windows 11. The desktop calendar is suitable for all Windows OS from Windows 2000 to MS
Windows 11
and Microsoft's Windows Server 2022, 2019, 2016, .... in this simple way, with a click on a certain date, you have to get the daily difference displayed immediately Do not do without a Windows PC!
1.) Simple example of the desktop calendar on MS Windows 11!
1. Download the ► ... Desktop Calendar for Windows 11

2. Open the  zip folder  / archive in  Windows 11, .. Download folder

3. Place it on the desktop if necessary
(you can use the tool in any folder save)

4. Start the desktop calendar

Continue with: ► Options in the desktop calendar under Windows 11, 10, ...!




(Image-1) Continue to use the desktop calendar under Windows 11!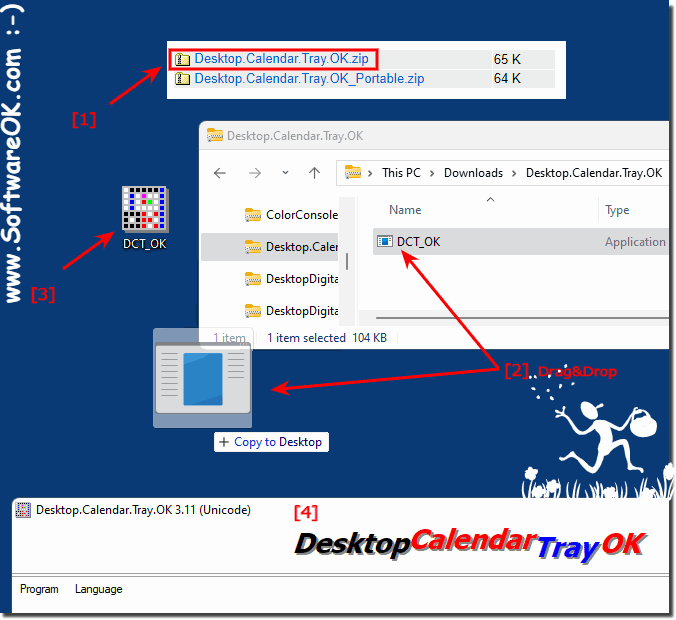 2.) Options in the desktop calendar under Windows 11, 10, ...!
All options in the desktop calendar are very clear and self-explanatory 

. When you click on a specific date, the calendar immediately shows you the day difference and how many weeks plus days it is until this date. Very practical for the office if you often plan appointments and your head is so full that you have no idea how many days or weeks it will be until this important appointment. It is also very practical that the corresponding date is offered in short and long date format, so that it can be easily used for other programs by copy and paste.  


►► Uninstall the desktop calendar from the Windows desktop!




(Image-2) Use the desktop calendar under Windows 11!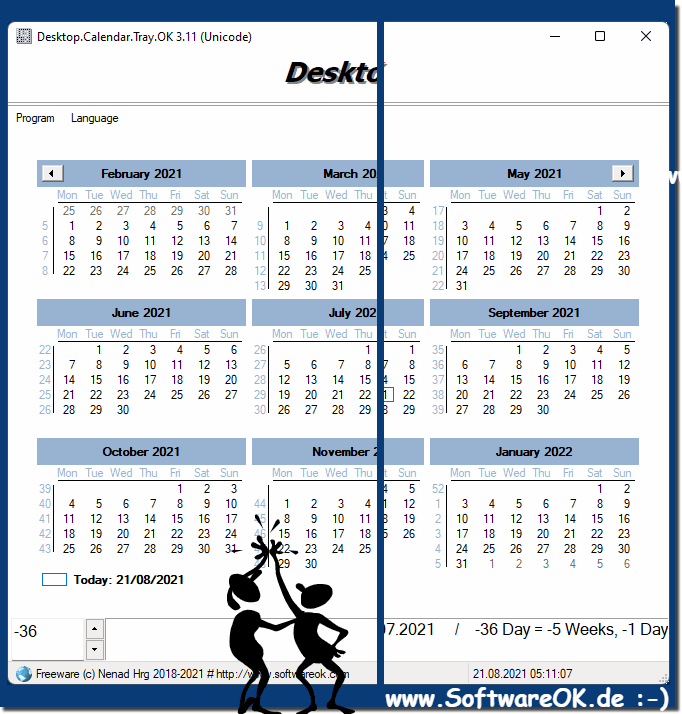 FAQ 10: Updated on: 21 August 2021 12:27