Windows 10 should always be up to date, it's easy to check on Windows 10!
Many
Windows 10 / 11 users
have a solid idea of ​​what build they are on. In fact, most users probably don't know and that's not that bad. Windows 10 should be transparent and users shouldn't know the exact build of the operating system they are currently running. It's almost as important as
Windows Defender is on, in Windows 11 / 10
Check whether my Windows 10 and 11 is up to date on Windows desktop and mobile PCs!
If you want to know whether your Windows is up to date, start the Windows 10 settings.
1.
Windows logo + I
and just enter the text 
update
! 
2. A simple "Check for update" 
If your Windows 10 is also up to date, the text appears:
You are up to date.
(
... see Image-1 Point 1 to 5
)
(Image-2) Is my Windows 10 up to date?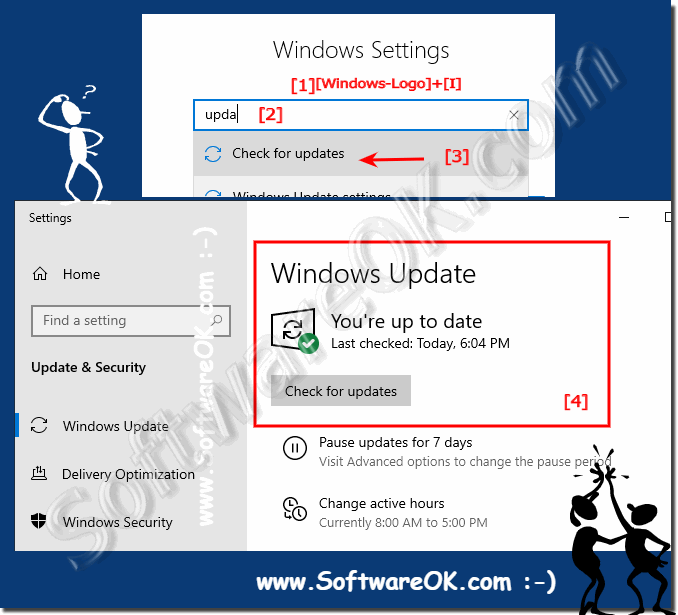 Info:
You also check
which Windows 10 version you have
. You may not have asked this question before Windows 10 hit the market. You probably knew you had Windows XP or Windows 8.1, but you didn't need to know the exact version number. After Windows 10 receives regular feature updates, you may need to check your Windows 10 version when installing software or getting assistance. We're going to explain how to do that and find out what the latest Windows 10 update is.