A Windows 11, 10,  .. screenshot is when you save an area of ​​the computer screen, or the entire desktop, with all windows as an image file.
Understand the Windows screenshot and use it effectively!



With the "print button" you create a complete desktop screenshot. With the "Alt" + "Print key" you create a screenshot of the current window.

The screenshots land on the clipboard. You can insert this into a number of programs with the [CTRL + V] key . Execl, Word, Calc from Open Office, ....

MS Paint can be used for testing. "Start"> "Programs"> "Accessories"> "Paint".

OK
After starting Paint, press the CTRL + V key and then simply save it to the hard drive or USB stick.

That's it already.

With the OneLoupe program you can only save certain areas of the screen to the clipboard.
There is also the option of creating a zoomed area. ... more about OneLoupe !





(Image-1) How do I take a Windows screenshot?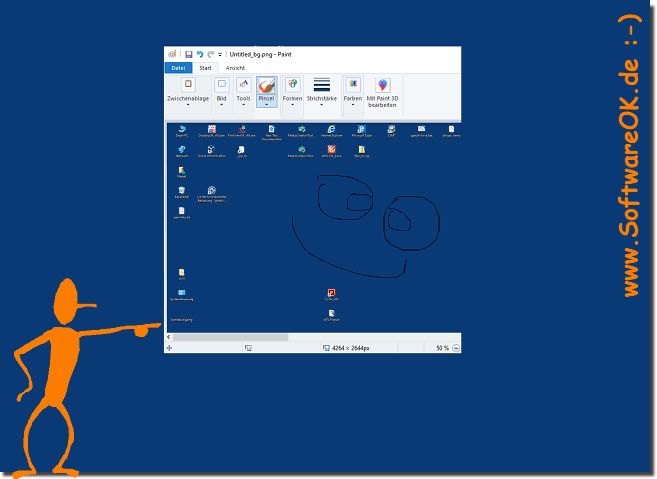 FAQ 43: Updated on: 5 September 2022 19:15