When creating the screenshot ExperienceIndexOK under Windows 8.1 and Windows 11/10, the screen photo its sometimes not created correctly but in ExperienceIndexOK 1.25 it is corrected! (... see Image-1 Arrow-1 )


Please always ... use the latest version of ExperienceIndexOK for Windows!
👀
(Image-1) Screenshot in Experience-Index-OK Performance Index!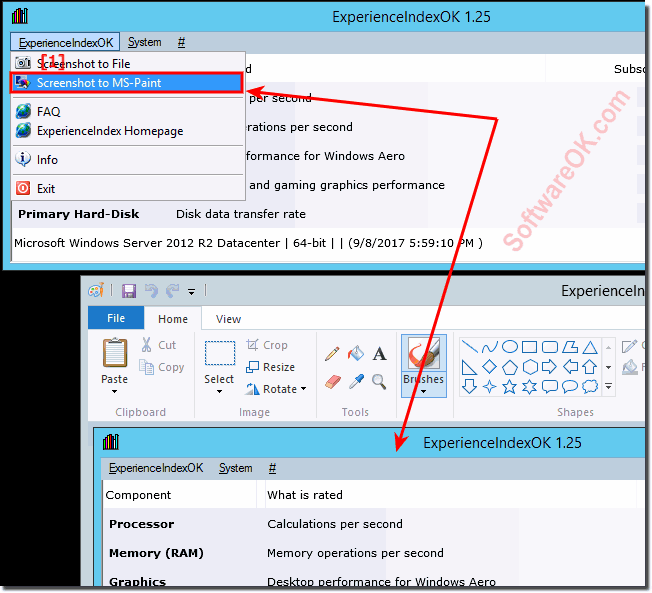 In the Windows 7 version of the Windows operating system, a tool was available to evaluate the performance of the system. However, unfortunately, hidden in the new version of the operating system, and users have this question: how to evaluate the performance of a computer Windows 10! In fact, this is possible: ... with the help of ExperienceIndexOK for Windows!

Learn how to assess the performance of your PC. If you want to recalculate the performance index, you must have more powerful components installed on your computer ► restart the performance index test!



FAQ 2: Updated on: 21 July 2021 16:53