The solution is simple to download free trial versions from Adobe.com, you must be register for free on adobe.com, or sing in with Adobe account!


If you registered and Log-In, on adobe.com, you can here ... www.adobe.com/downloads.html download the desired program as a free trial version. You can also sign up for a trial subscription to the Creative Cloud to receive free access to all free trial programs and Apps!

On the download side of Adobe, it is quite clear and easy to do a direct download of a trial program!
You can test Adobes Programs with the text "try"! (... see Image-1 Arrow-1)



(Image-1) Download Free trial versions from Adobe.com!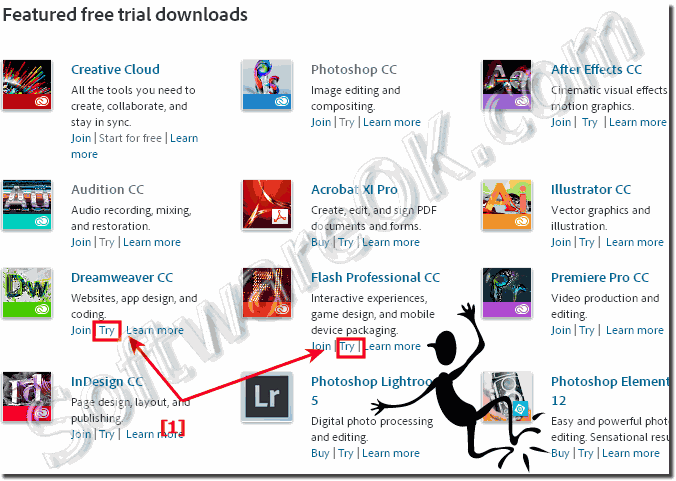 Select any of the Adobe's Program or APP below to download a free trial.Or Log In for your free test version in Adobe's Creative Cloud. Then you have a free access to all of the Adobe applications and Programs, and more Adobe products.





(Touch Apps, web storage

FAQ 11: Updated on: 22 May 2020 15:40