A kind of auto-text is used in many office programs. 





In MS Office, an auto text is a pre-made text block. You can choose from a selection of standard auto-text, or you can create one and add it to the quick building block catalog. This is available in several Office applications, such as 

AutoText in Word

.


Contents:




1.) The quick building blocks in Word!
(Image-2) Auto text and Quick Text parts!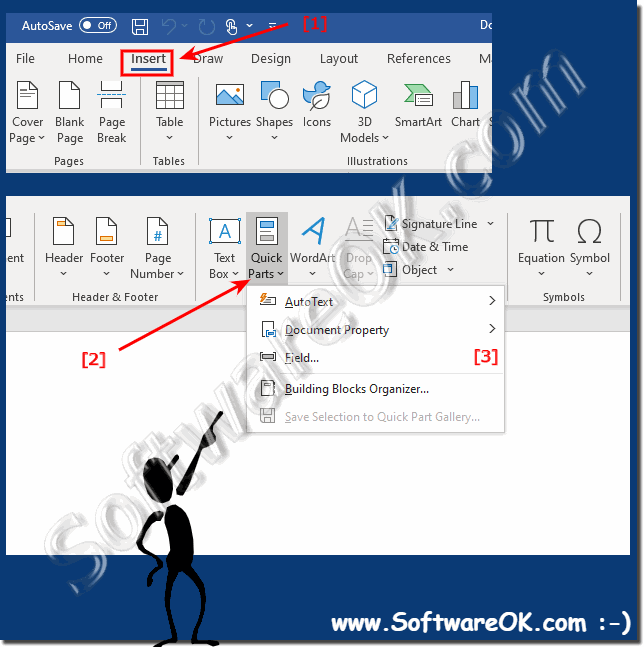 Tip:
In MS Word, you can easily and automatically insert text by simply selecting pre-formatted text blocks from your Auto Text catalog, or certain predefined words, as well as expressions or entire sentences and easily completing them with MS Word autocomplete happens when you have entered 2 or more characters, which is very convenient.
See: ► 
... AutoComplete and Auto Text Catalog
!

2.) External programs for inserting texts using shortcuts!

QuickTextPaste is an easy-to-manage program that allows you to paste commonly used text into any field. All you need is to write the necessary text in the program window, copy it and append it to a combination of hotkeys. The QuickTextPaste database contains a large number of predefined text versions for insertion that you can use. The program also allows you to run various applications with keyboard shortcuts.






The actions described above result in the use of hotkeys leading to a small window with your text and a link to the program. If you select the text, it will be inserted into the document. When you click the link, QuickTextPaste opens. In this case, you can set different text fragments for a keyboard shortcut, which you only need to select from the list in the pop-up menu if you want to insert them.




FAQ 105: Updated on: 2 September 2023 08:58