The term nettop is a term coined by Intel to describe an affordable desktop computer!
Nettops that are integrated in the monitor!


Some nettops are built into the monitor. Since they use little power, nettops often do not contain a fan. Some have solid-state  drives. Most of the current nettops run on the Intel Atom processor and Intel Celeron, are either preinstalled with an MS Windows 10, ... version or a Linux version (Android).


The concept of a nettop 


is to be very small and power efficient and, on some models, relatively inexpensive to the desktop computers. The nettops are sometimes referred to as all-in-one PCs, or mini clients.


Like the netbook, the smaller, cheaper notebook


is, the Nettop is the cost-effective and space-saving mini PC designed for less demanding tasks such as word processing, surfing the Internet, media playback and working with web-based applications.




(Image-1) Examples of a Nettop ergo Mini-PC!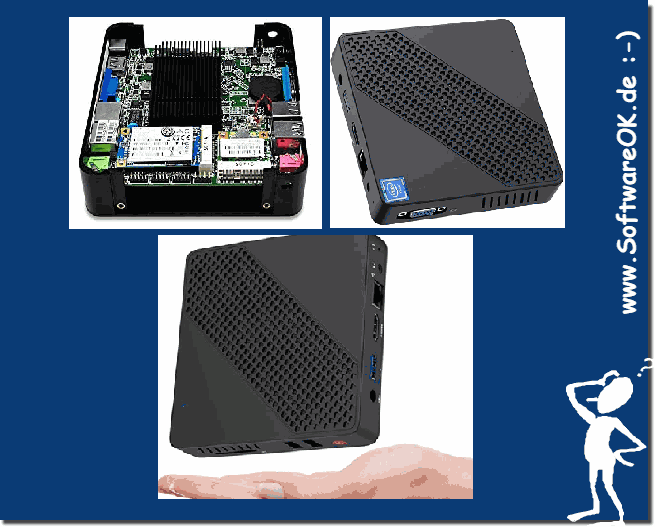 FAQ 208: Updated on: 26 September 2021 14:30