Hard links (hard link) are files / references to existing content on a hard drive, folders, files, ... etc. 


You can also use it if there is not enough space on the C:\ drive, for example by creating the hard drink in C:\Program Files\ProgramXYZ on D:\ProgramXYZ to ensure there is enough space!  

The hard ink must be on the same file system, for example NTFS!



 

Contents:




1.) Create an example hard link (hard link)!

With /J you create a junction and it can also be on another drive  

Example:



mklink /h /j C:\FoldeOnD D:\ProgramXYZ






2.) Hard link in the file manager!
Unlike ►► soft links, the hard link appears as a folder in the file manager and is displayed as a folder in properties. For this reason, it is also better to pretend to other programs that it is a folder and not a reference / link!  




(Image-1) Hard link on C for Folder on D!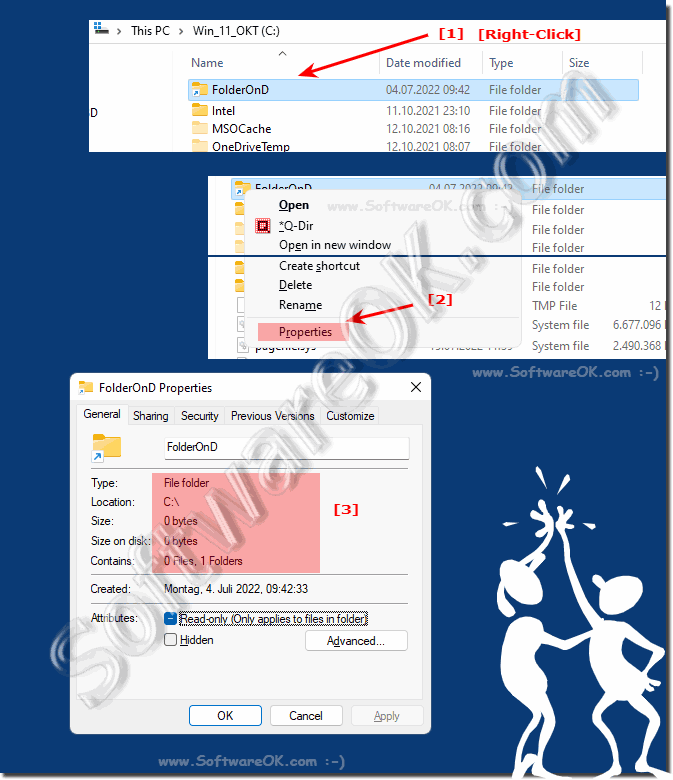 3.) Hard link in the command prompt!

In the prompt, these appear as <JUNCTION>   with the reference to the actual location

( ... see Image-2 ) 




(Image-2) Hard link in the command prompt!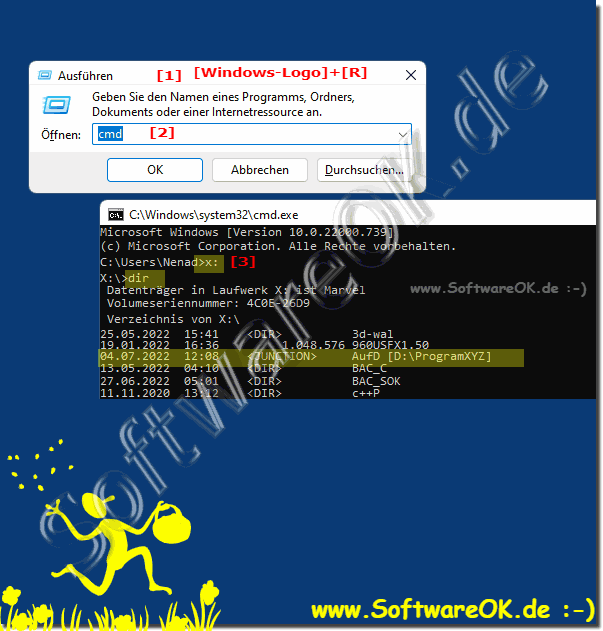 4.) Related tips for Hardlink and Co.!
Hardlinks are a useful concept in the field of file systems, particularly in Unix-based systems such as Linux. They allow multiple references to the same file to be created in the file system without consuming additional disk space.

If you delete the original file while hardlinks still exist, the disk space will not be freed until all hardlinks are deleted. Not all file systems support hardlinks. Make sure you use a file system that allows this, e.g. ext2, ext3, ext4 on Linux.

Hardlinks are a powerful file system feature that can help you save disk space and organize files more efficiently. However, it is important to understand their functionality and limitations to avoid unexpected problems.





FAQ 288: Updated on: 2 October 2023 20:24