For example, to compare two drives or directories, you can easily open a second drive in the new window!


Start Mein-Platz and hold down the Shift key if during the drive or directory selection. The selected path opens in the new window ergo in the new TAB (tab).

You can use this from the directory structure, address bar and other possibilities in MeinPlatz (My place).
(... see Image-1 Point 1 to 4)

In short, hold the Shift key pressed! and click on the folder or drive!

Please always use ► ... the latest version of Mein Platz!



(Image-1) Open a drive of folder in new tab window!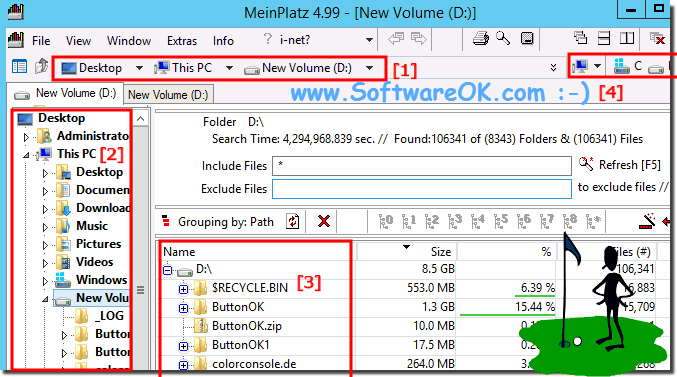 FAQ 3: Updated on: October 8th 2017 18:37