It is simply high Windows DPI to counteract blurred font appearance and icons as of version 5.81!
(Image-1) Bug: at high Windows DPI, blurred appearance of font and icons!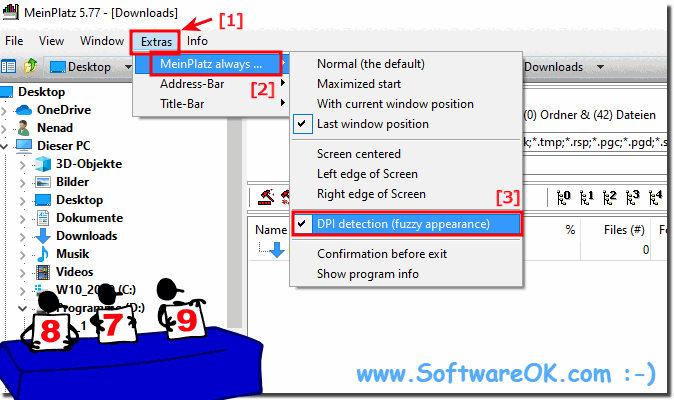 Helpful infos (c) Microsoft
When you use a high-DPI device, such as the Surface Pro 3, Surface Pro 4, or Surface Book with external monitors, the following issues occur: Elements such as applications, the taskbar, icons, toolbars, text, and dialog boxes become blurred displayed. The text in applications or in the Windows interface appears blurry. Although these symptoms are possible when using a single monitor, they are more common if you use multiple monitors with different screen resolutions. The symptoms also occur when the hardware configuration changes. For example, when docking or undocking a device that uses external monitors, or disconnecting an external monitor from the device. The display information is determined when users log in to the system. Logging out and logging on will reset the display information and improve its behavior. However, the problem occurs again when the monitor configuration changes during the same logon session, such as docking or undocking the device, or disconnecting an external monitor.


... support.microsoft.com/windows-scaling-issues-for-high-dpi-devices !



FAQ 9: Updated on: 21 October 2019 19:10