It's easy with the Office Picture Listing Tool 
change the language or translate into your own language!
Content:
1.) Changing the language in the Office picture listing tool for all MS Windows OS!
1. Please start the Office.Files.Images tool for MS Windows OS  as always. 

2. Go to the

»LNG« button

and change the language to German.

If necessary, you can translate the tool into your language for your compatriots using the

"Translate"

option!

( ... see Image-1 Point 1 and 2  )



(Image-1) Office image listing tool is changing language to German!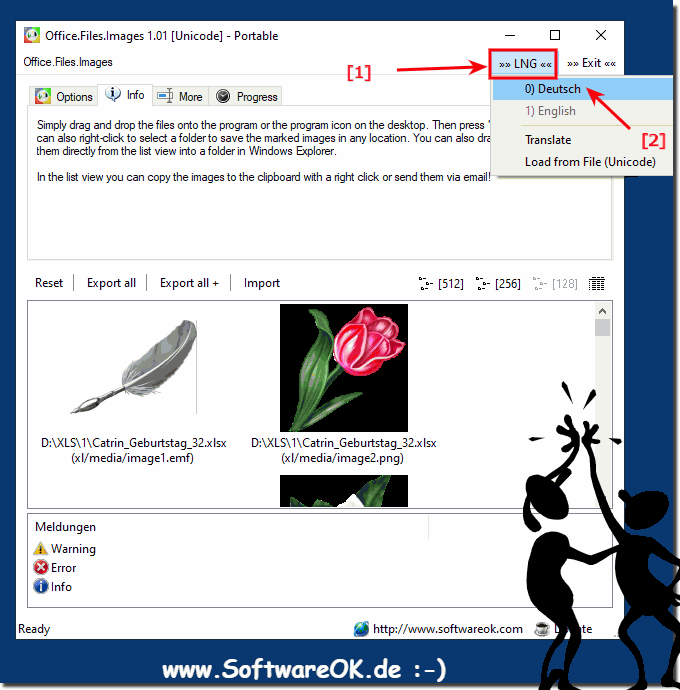 2.) What languages ​​are supported in Office.Files.Images?
# Office.Files.Images is multilingual and a popular program worldwide:
3.) What should I watch out for when changing the Office.Files.Images language?
There is nothing great to consider, you should of course choose the language you understand and can read!

You can change the language in the Office Picture List Tool at any time, but the tool recognizes the Windows system language  and automatically switches  to the most obvious language. If it does not happen automatically, you can change the language in Office.Files.Images as described above!  



FAQ 2: Updated on: 7 March 2021 19:40