It is quite simple to start the mouse PointerStick with Windows or disable the auto start with windows feature!


Start the program PointerStick and select the option "Start with Windows"

Optionally you can also set the option "Show stick at program startup" (... see Image-1 Arrow-2)

If one of the options is no longer needed, just turn off!

Tipp: it is also Suitable for (c) Microsoft(s)  Surface, Pro, GO! 



(Image-1) Auto start the Mouse Pointer-Stick with Windows!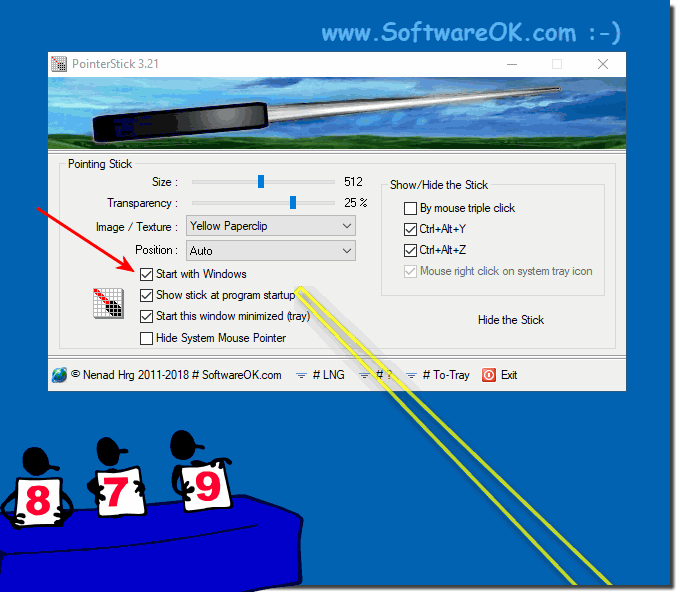 FAQ 1: Updated on: 25 July 2021 09:39