It is quite simple and it is possible to cancel or end all preferred / favorite processes at the same time!



1. Open / start as always ►  ProcessKO

2. Go to the  

*.*

   Button 

3. And select the option

"Kill: All Favorites"



( ... see Image-1 Point 1 and 2 )




(Image-2) It is possible to kill all favorite processes, APPs at once!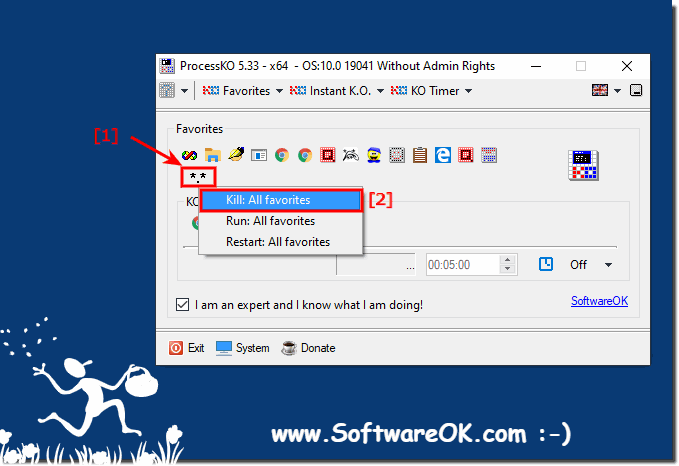 Kill all favorite processes on: Windows 11, 10 , 8.1, 8, 7: Pro, Home, Enterprise, Basic, Premium, Professional, Starter, Ultimate, Windows-Server 2019, 2016, 2012



FAQ 12: Updated on: 4 August 2021 06:38