The solution is simple to remove Q-Dir from Windows Autostart (Startup), this example is for Windows 10, 8.1 and 7 plus Windows Server!


Please start the Filemanager Q-Dir, go to Menu Extras and select Autostart and change the Autostart settings for Q-Dir. 
(... see Image-1)



(Image-1) Q-Dir at Windows Startup!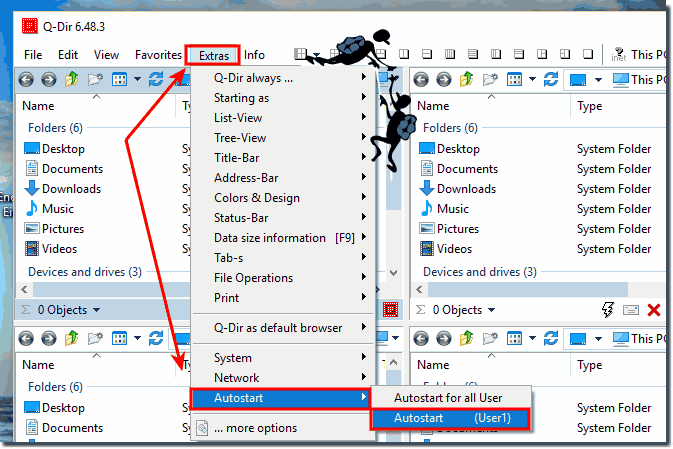 FAQ 102: Updated on: January 23th 2017 21:43