Depending on the installed or portable version, the Q-Dir.ini is stored in the working directory or in the 
APPDATA FOLDER saved!
1.) Open the Q-Dir.ini directly! 
Via the menu: ► Info ► about Q-Dir Dir

can also open this directly ( point 3 )

You can also see the full path of Q-Dir.exe  ( point 5 )  

Under point 4 See the Q-Dir working directory!

(... see Image-1 Point 1  to 5) 
 


(Image-1) Q-Dir.ini the location in Quad Explorer and working director!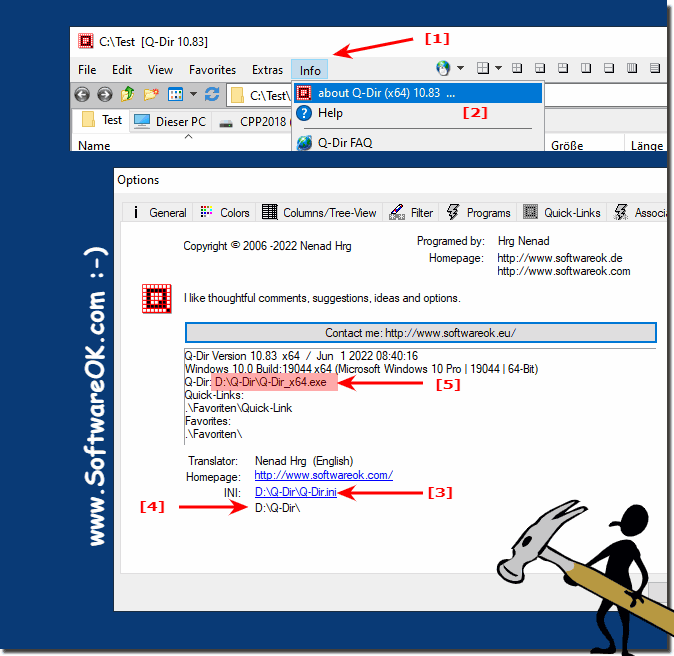 2.) Q-Dir Portable or Installed!
1. If you have downloaded ►  Q-Dir Installer 

2. You can also decide whether you want normal or portable use

( ... see Image-2 Points 1 and 2 ) 



(Image-2) Q-Dir portable installation!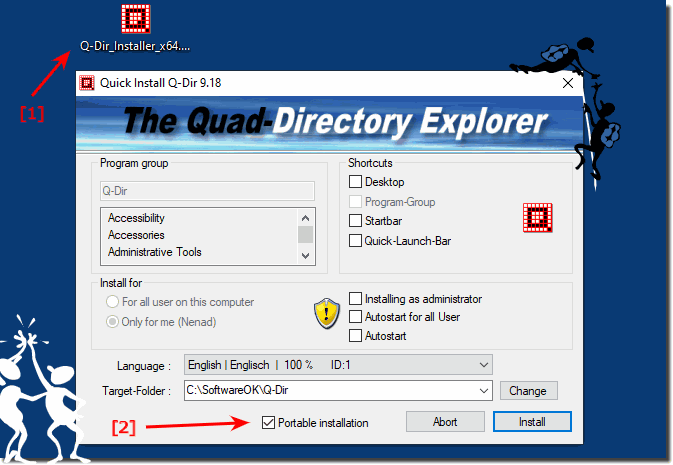 FAQ 142: Updated on: 21 June 2022 14:49