It is very easy to navigate to up a folder in each explorer View of the
Q

uad-

Dir

ectory Explorer!



1.) ALT + [UP ARROW]
2.) Back button
3.) Icon Click "up a folder" (... see Image-1 Arrow-1)
4.) L-mouse double-click in the free space in list view
5.) Click the Vista address bar. (... see Image-1 Arrow-2)

>to 4: "Menu" > "List View"
>to 5: "Menu" > "Address Bar"



See also:






(Image-1) navigate up a folder level in Q-Dir!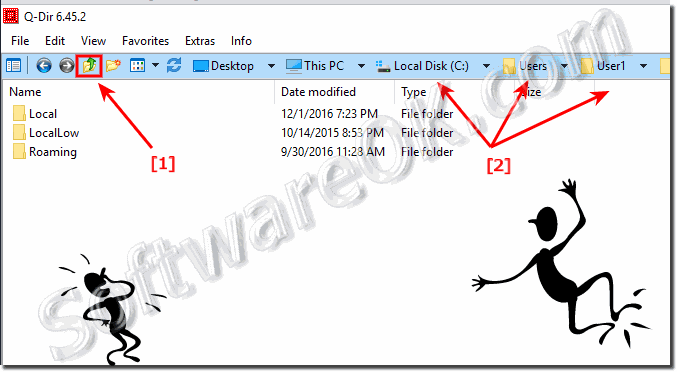 FAQ 53: Updated on: 18 November 2021 15:13