Is easy in Q-Dir to disable or enable the auto arrange of Symbols (Icons) solution  for Windows 11, 10, ... Desktop or MS Server OS!
Content:
1.) Disable / enable the auto-arrange in Explorer-Views!
(
... see Image-1 Arrow-1 and 2
)
and
(
... see Image-2 Arrow-1 and 2
)
Image-1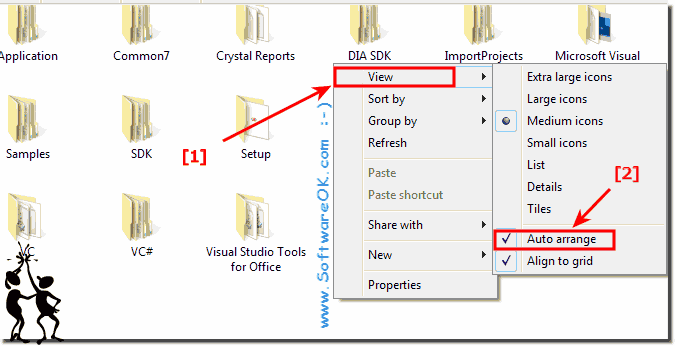 Disable auto-arrange in explorer!

Image-2
To disable auto-arrange within folders!

2.) Tipps about View settings in the Quad-Explorer in MS Windows OS!
The view settings are an important point in every file explorer, even more so in Quad Explorer for MS Windows operating systems!
FAQ 90: Updated on: 25 June 2022 15:46