Saving the QuickTextPaste INI file in Google-Drive or OneDrive is possible, it is best to use the portable version of QTP!




The portable application saves the setting in working directory , which can also be Google Drive or OneDrive! 

 

You can also make the standard a portable version, through the  
_p

   in the filename! 
( ... see Image-1 Point 1 )


QuickTextPaste
_p

.exe = Portable
QuickTextPaste.exe = Standard



PS:
From 4.01 onwards, the program title also shows that it is the portable version of QuickTextPaste_p.exe for better recognition.



(Image-1) Save the INI file in my Google Drive or OneDrive!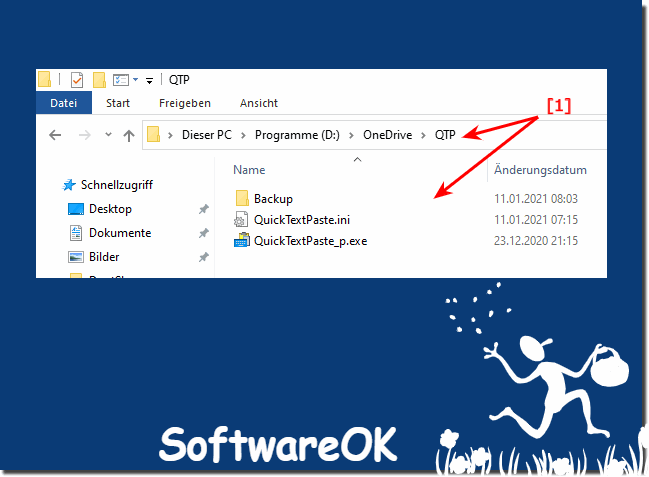 FAQ 44: Updated on: 14 January 2021 10:31