The solution is simple to backup the individual entries or export from Quick-Text-Paste !


The QuickTextPaste.ini is a hidden file in the working directory of QuickTextPaste, depending on system settings you can not see this.



At version 2.72 you can open the QuickTextPaste.ini directly via options in

QuickTextPaste

! (... See Image 1 arrow 1)

to create the backup file is this no problem.

From ver 4.11: ► 

Import Text and Windows Commands from old ini file!

(Image-1) backup the QuickTextPaste.ini!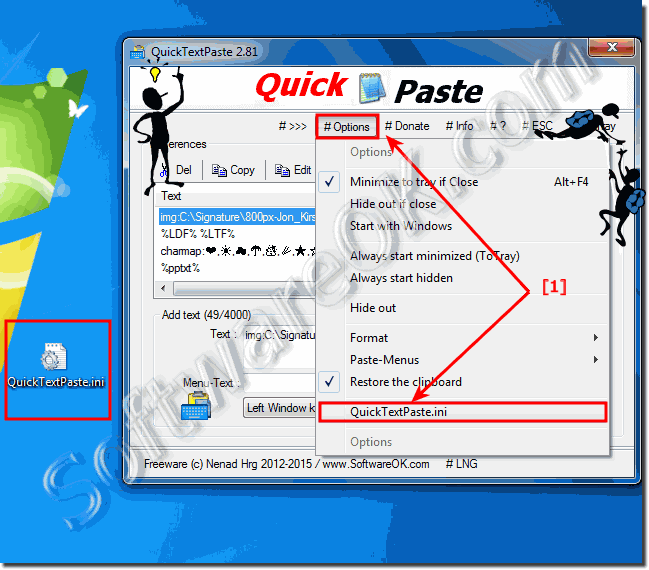 FAQ 9: Updated on: 5 July 2018 06:30