There are advantages over the Windows 11, 10, 8.1, ... Run dialog in the alternative, especially when active!




Precisely because the

Windows + R

key is a very convenient key, you quickly became fond of it, but apart from starting programs, Explorer addresses and commands cannot be executed much more.

That's actually a lot, but when I started programs, I spiced it up a bit in Run-Command!   




Content:



1.) Starting commands!
1. Starting commands works as usual in the Run dialog of Windows

2. If you want to use a different key in the place of Windows+R simply change
(via the options menu hot-key)

3.

Execute the

button as Admin or Ctrl + Enter

4 The window position is freely selectable and does not necessarily have to be in the middle or above the windows start button 
(saved in the program and used when restarting windows).



(Image-3) Advantages of the Alternative Run Dialog to Execute commands!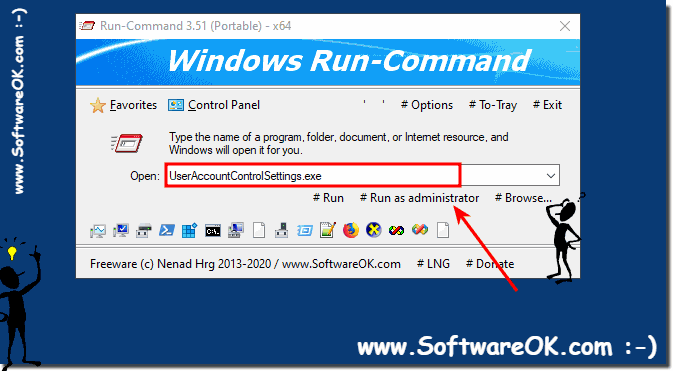 2.) Create favorites! 
Commands as favorites is a practical function, since you can divide them into sub-items (sub-menus, sub-folders), so you have the option not to lose the overview and to use complex commands via the execute dialog!  

Please refer: 

(Image-2) Favorites for the alternative run dialog in example on Windows 10!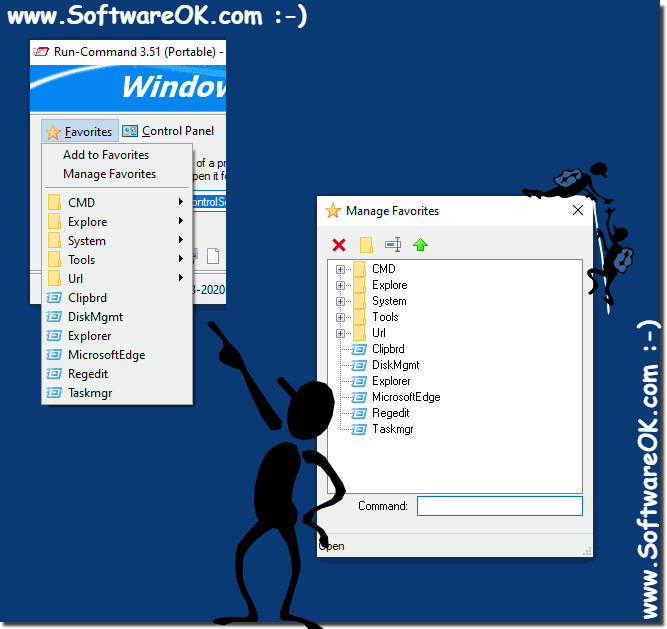 3.) Toolbar with important programs
The toolbar is a kind of quick launch bar that can be customized via the ini file at the moment but is quite simple! 

►► Customize the 
quick start bar with your own programs or commands Win 10, 8.1, ...!
(Image-6) Quick launch bar for the Run dialog as an alternative for all Windows OS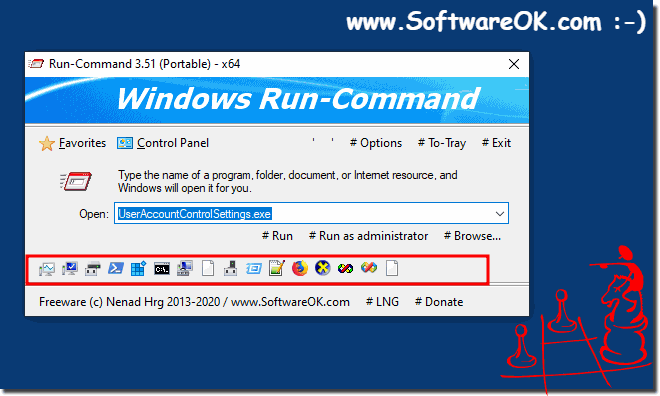 4.) Old program menu all users and own + control panel!
What is also very advantageous is that you can access the classic "Programs menu" from the Windows Start menu to find classic desktop programs faster! 

The control panel can also be activated optionally via the Options button, which makes searching for the control panel on Windows  superfluous!

If active, open with Alt + C and the windows control panel is open ;-)  


(Image-4) System control and programs via the Run dialog as an alternative!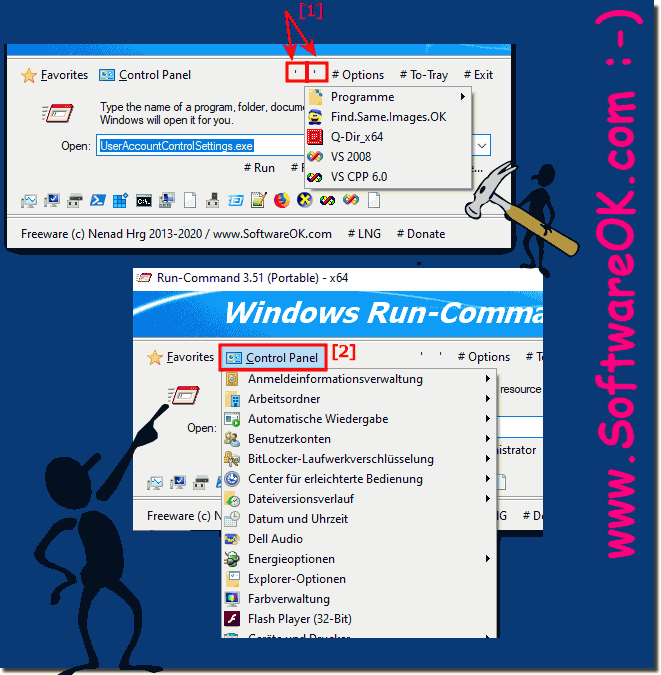 5.) I am open to suggestions for a better execution dialogue!

If someone has a meaningful idea or suggestion regarding the better execution dialog just get in touch.
If it makes sense I will implement it!   

►►►  .... contact


(Image-5) Open for suggestions for better execution run dialog for Windows OS!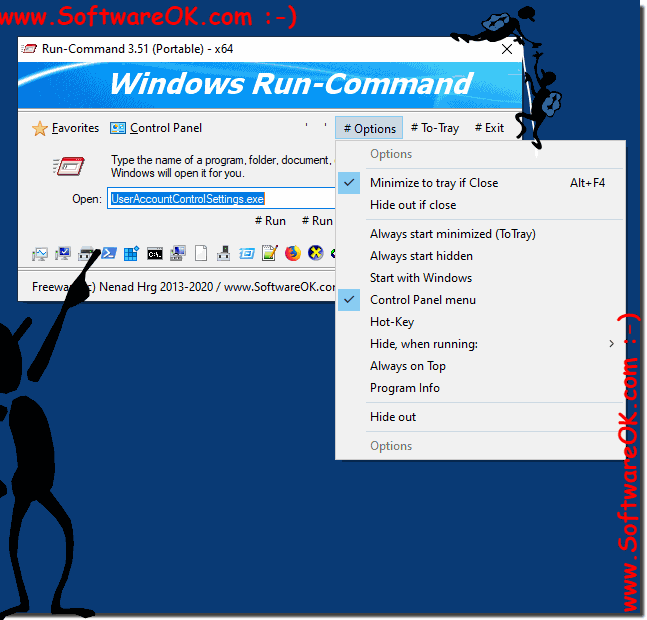 FAQ 9: Updated on: 30 June 2021 11:13