And now, is also Microsoft's WIA (Windows Image Acquisition) ergo Windows image capture supported in WinScan2PDF for Windows 11, 10, ... and MS Server OS!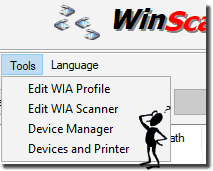 From 
WinScan2PDF
 4.51, Microsoft's Windows image capture is also supported! The (1 Nov 2018) version supports the Windows Image acquisition, called WIA interface.
Now it can receive better data from any image input device as an image processing program , but WinScan2PDF is more designed for scanning and thus provides support.
Content / Solution / Tips:
1.) Select WIA, or TWAIN in WinScan2PDF! 
Switching from WIA to TWAIN, or from TWAIN to WIA is very easy in WinScan2PDF!
(Image-2) WinScan2PDF WIA or TWAIN Interface!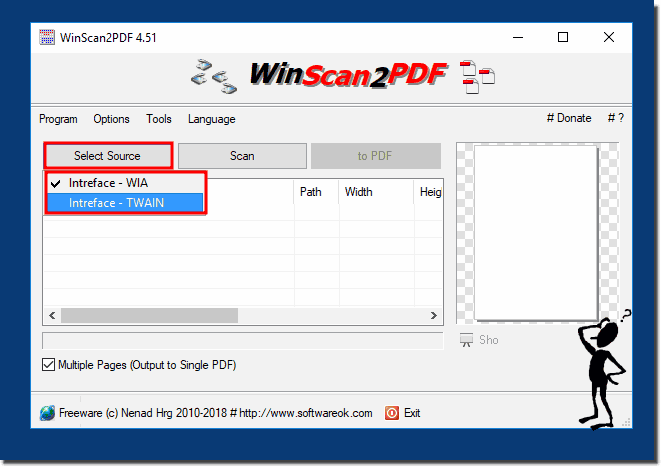 2.) WIA - Windows image capture scanner selection! 
After selecting WIA, the WIA Scanner Selection dialog box appears, which is very handy because you can see some of the scanner's features here.
(Image-3) WinScan2PDF and WIA (Windows Image Acquisition / Capture!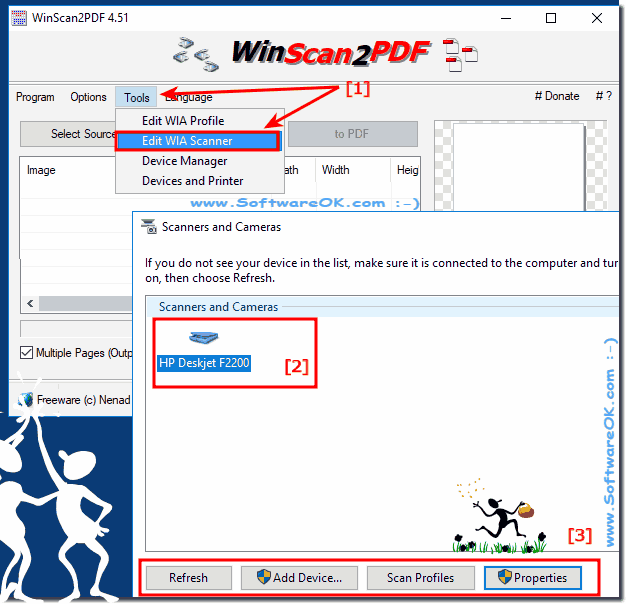 3.) Windows scanners and cameras over view! 
In Windows, access to scanners and cameras is very well hidden, but since Windows scanners and cameras are  directly related to 
WinScan2PDF
, there is now also a direct and quick access to it WIA over
the menu ► Tools
and you have to see the installed scanners and cameras you must not longer search in the depths of the Windows settings.
(mage-4) Windows Scanner and Cameras in Windows!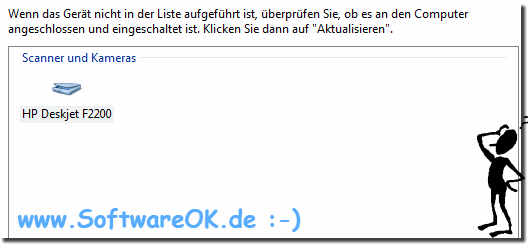 Most do not know where to find this scanner and cameras installation option on Windows. 

4.) WIA - Edit, add, delete and standard scan profiles! 
Via the 
WinScan2PDF
 Tools menu you can view and edit the standard scan profiles as well set or change the default default scan profile!  (
... see Image-5 Point 1  to 5
)
(Image-5) WIA Windows Standard Scan Profiles Customize!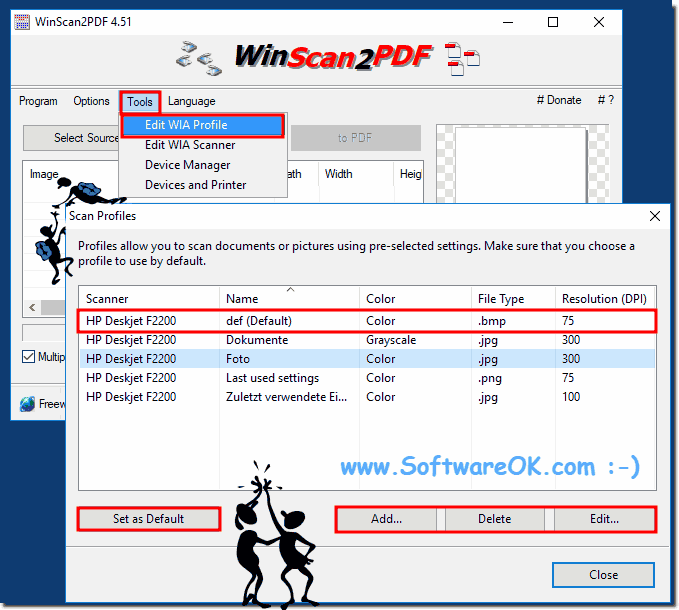 5.) What's better, WIA, or TWAIN for WinScan2PDF?
Of course, it depends on the scanner and how it is used to work, quality differences in scanning I could not find in the whole scan, between TWAIN and WIA interface.  
Just test the TWAIN interface and the Windows WIA interface and decide for yourself what's best for your personal scanning experience.