It is quite easy to remove or uninstall applications on the Samsung smartphone!


To uninstall the Samsung smartphone app-S, please open the main menu of your Samsung galaxy, then via settings on "Application" 

In the window that is open, select the "Manage Applications" Apps option

Scroll down to the app you want to uninstall! 

A click (tap) on the application will show the app's information and the application Uninstall button! 

(... see Image-1)



(Image-1) uninstall apps on the Samsung!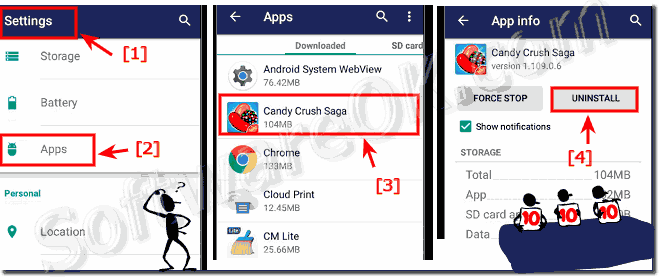 FAQ 7: Updated on: 2 October 2017 19:15