When opening or starting a program, the already open window opens, here is the solution for opening a new program window under Windows 8, 8.1, 10!

Sometimes you have to open multiple windows of the same app and work in parallel with them. For example, you may need to have two or three Microsoft Word windows open to create multiple documents.
Here is the solution PS: also suitable for Windows Server 2019, 2016, 2012, ...!


1.) Opening a new program instance in Windows 8.1 / 10!
Simply hold down the Shift key while opening the new window via Windows Start!

TIP:  CTRL  and the  shift key  at the same time, corresponds to start as administrator

Or right-click on the program icon and select the option:  "Open in new window" 

Tip:
Hold down the SHIFT key on your keyboard and click the system tray icon. One click opens a new instance. Two clicks open two new instances and so on. If you have a mouse on which you can use the scroll wheel as the middle mouse button, right click on the application icon in the system tray and you will get the same result.

This is how things look in Windows 10, but also works in Windows 7 and Windows 8.1: ( ... see Image-2 )



(Image-1) New Window for a program instance via Windows Start 8.1, 9!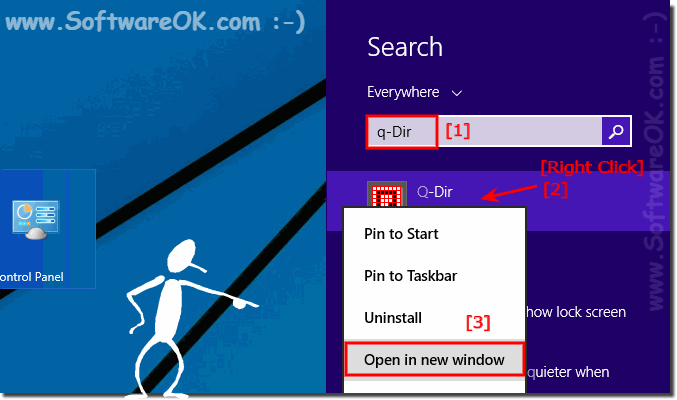 Right-click + Shift + Task = New Instance! (Win 10 / 8.1.7)
(Image-2) Open a new program instance or window via Windows 10!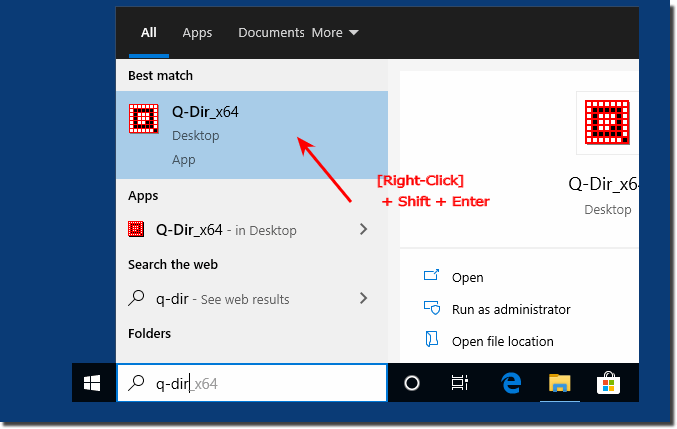 You may be a friend of tabs or tab bars from Internet Explorer, but everyone also wants to open a new program window from Windows 8.1 / 10 by clicking the program icon while holding down the SHIFT key. The Windows operating system contains so many hidden or difficult-to-remember functions that even long-time users cannot access the hidden functions of the Windows operating system.



2.) In Windows 8.1 / 10 open the MS File Explorer in the new process! 
You may also need to open multiple file explorer instances to make it easier to transfer files from one location to another. Opening multiple windows is equivalent to running multiple instances of the same application. You can also use the Shift key in MS Explorer , or you can see it when opening the context menu while holding down the  Shift key !



(Image-3) Open Windows-Explorer in new instance ergo process on Windows OS!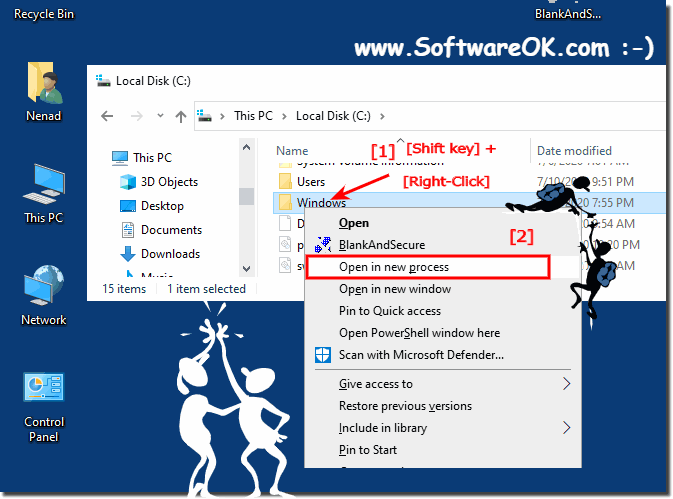 3.) What should I watch out for when starting a new program?
If programs are started in a new instance (process, program instance), these naturally require more RAM and other system resources.

The advantage, however, is that when the program crashes, not all windows are closed.  





FAQ 193: Updated on: 28 July 2020 13:20