The solution is simple to Show My-Computer and Control Panel on Desktop in Windows 10?


Please press the Windows-10 key combination [Win-Logo]+[D] to see the Windows-10 desktop.

You can open the window Desktop Icons Settings via Windows-10 Run Windows+R and command desk.cpl ,,5. 

Enable the desktop icons for Window-10, (Computer = My Computer = This PC)

In the window "Desktop Icons Settings"  (... see Image-1) what you want to see on the Windows 10 Desktop.

See also: Windows 10 desktop icons are so big, why || Customize icon spacing on the windows 10 desktop 




(Image-1) My-Computer Control-Panel on Windows-10 Desktop!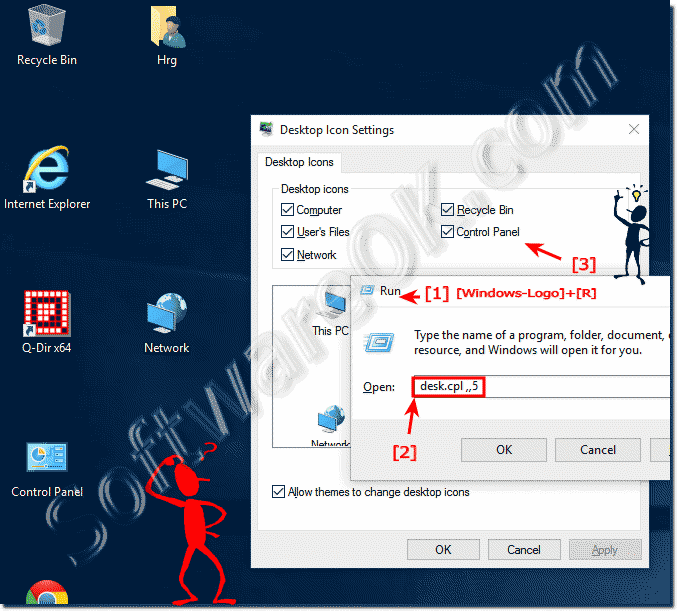 FAQ 33: Updated on: July 19th 2015 17:01