A legitimate question about the difference between shut down and restart of the Microsoft Windows Desktop PC or Server!



Content:



1.) Restart or shut down!
However, many Windows users use restarting far too seldom, believing that turning off and on again is one and the same. But that's not quite right on Windows. Because the Windows PC is only completely shut down when it is restarted , the memory is deleted, all APPs are shut down and restarted. This is especially the case when Windows or hybrid standby, or better known as hibernation, is activated.



When all of your windows are minimized, or you focus them on the desktop using the Windows + D keyboard shortcut , you can initiate a shutdown by  pressing Alt + F4 on your keyboard at the same time.

The Shut Down Windows window appears. Select shutdown in the selection box and then click the "OK" button or simply press the Enter key.

( ... see Image-1 Point 1 and 2 ) 



(Image-1) Shut down and restart on all Windows OS!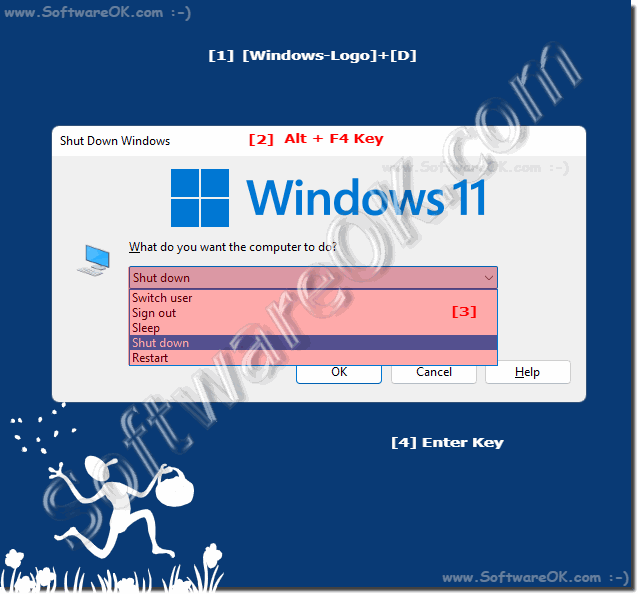 2.) More links to restart, shutdown and standby!
FAQ 105: Updated on: 4 September 2023 10:22