Anyone who owns a small MINI or MIKRO PC will eventually find that the SSD hard drive gets pretty hot.




A temperature of 0 - 70 °C ( 32 - 158 °F) is permitted for the SSDs, some can withstand more, too hot is also a relative statement and the recommended temperature is usually around 25-45 °C ( 77 - 113 °F), in the data booklet of the SSD manufacturer you will also find exact information about the temperature of the corresponding SSD, which of course is independent of the operating system, whether it is the new Windows 10, Linux, MAC, or Chrome OS!



 

As a rule, modern SSDs have protection against overheating, i.e. they work more slowly when the temperature rises or it gets too warm in the PC case.



Manufacturer links:
►  Samsung SSD ► Kingston SSD  ► Intenso SSD ► Segate SSD ► Crucial SSD ► Transcend SSD ► KingDian SSD




(Image-1) Is my SSD too hot, what is the recommended temperature!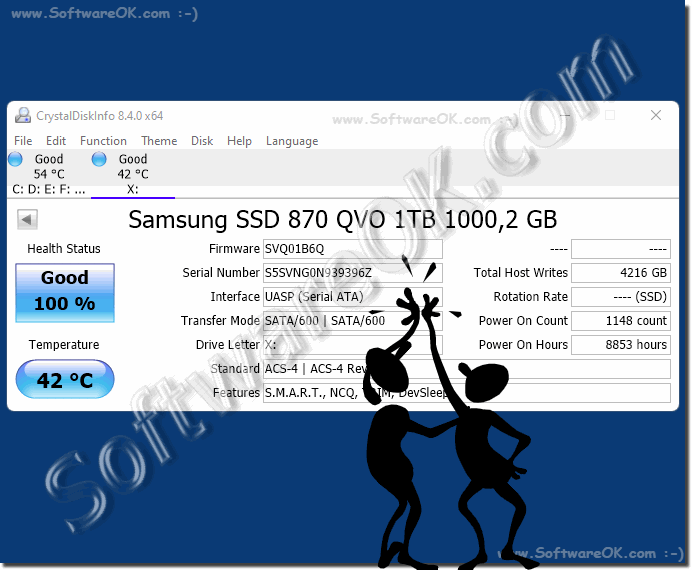 Info:
The SSD are actually storage media similar to the
main memory in the computer
only slower than this, solid state drives are installed and can be used like a classic hard disk. no matter whether it is an Apples MAC or Microsoft Windows operating system. Unlike the HD, however, the SSD does not have a rotating disc or other moving parts, so the advantages of the SSDs are obvious, the short access times and lower energy consumption.

FAQ 106: Updated on: 4 September 2023 10:22