The solution is simple to Open Registry Editor on Windows, this example is for all Windows OS 10, 8.1, seven, ie 11 + 10, ...!



For all Windows OS use Windows + R. Keyboard shortcut and Run the command regedit. (... see Image-1)


 

See also:





(Image-1) Start the Registry Editor on all Windows OS!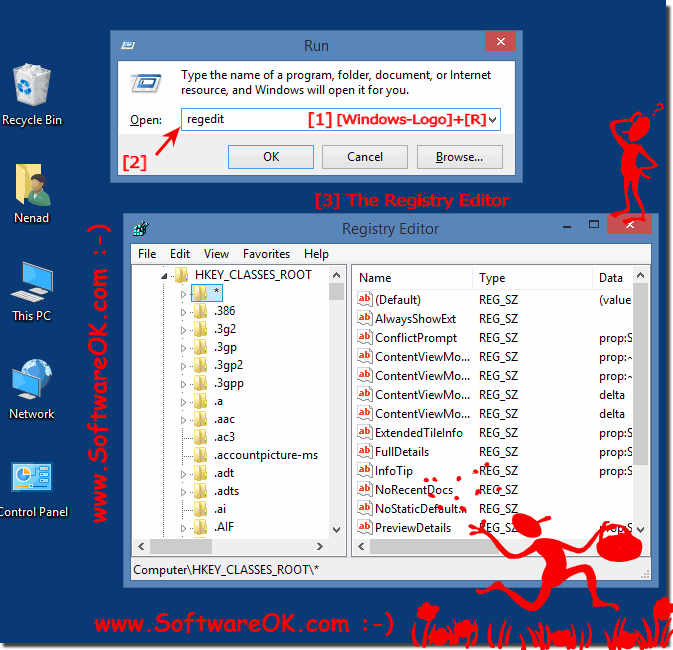 Attention:

Improper registry editing can cause serious computer damage. Before making any changes to the registry, make a backup of all important computer data.

All system configuration information is centrally accessible in Windows through the registry. This simplifies the management of a computer or network, but an incorrect entry in the registry can cause the operating system to fail.




(Image-2) Folder of Registry Editor on Windows!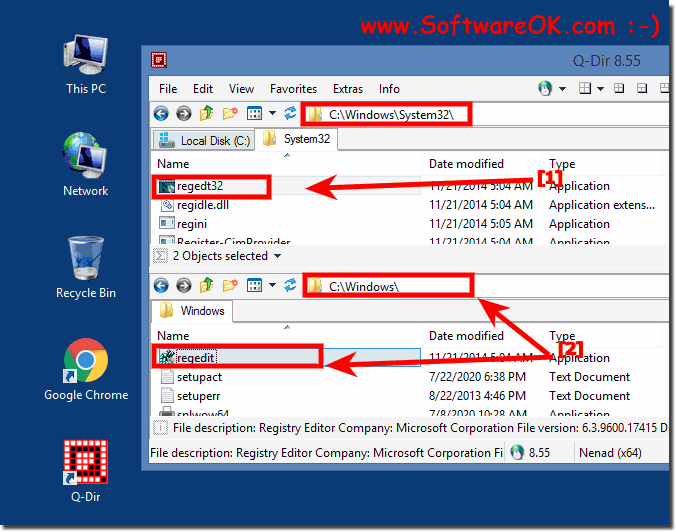 FAQ 17: Updated on: 4 September 2023 09:58