If you want to automatically distribute the DesktopOK software in schools, companies, the Bundestag,  State governments. ...!



1. It can be by a script on the network simply distribute %appdata%/DesktopOK/DesktopOK.exe distribute

2. The INI file with your own settings also   %appdata%/DesktopOK/DesktopOK.ini 

3. And the registry entry for the autostart 

easy when removing these delete from the network via script, if you have a network administrator, this is not a big effort for him <10 minutes.

Silent installation with parameters from version 7.11!

/silent -?install


Can be used for silent installation

Standard parameters are used (... see Image-1 Point 1)

It is also possible to rename DesktopOK.exe (... see Image-1 Point 2)

DesktopOK_silent_install.exe or only  DesktopOK_Silent_Inst.exe



(Image-2) Distribute the DesktopOK software automatically in a school or s o in silent mode!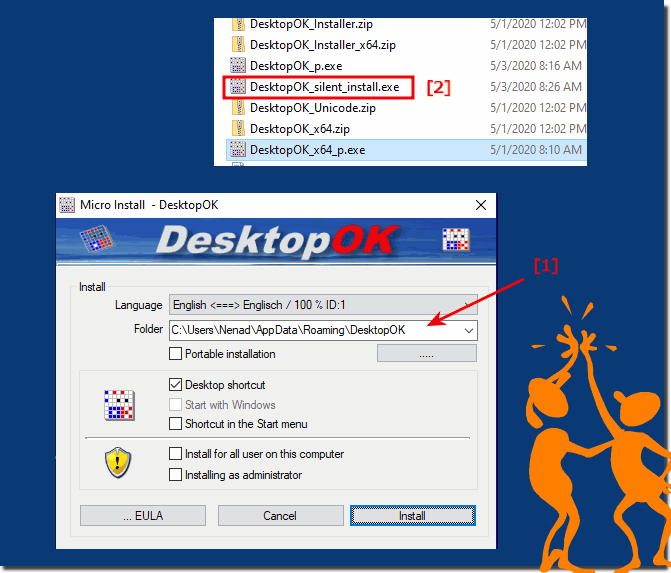 FAQ 37: Updated on: 28 August 2023 08:29