Too boring greeting background on the computer, or desktop background, it is very easy to change the background on the Windows computer!



When the PC is switched on, the operating system boots, then the Windows welcome message appears on the screen and the message "Welcome" appears in the blue field, with Windows 11, 10, 8.1, ... this is no longer the case, a predefined image is displayed, but not everyone likes it, or wants to remove it entirely, since no background image is needed, everyone as they want.

This background has been standard since the operating system was first installed. However, if you want to diversify the boring standard of logging in, you can do the following:

► Disable Windows 11 or 10 lock screen!
► Desktop background  image  in Windows 10 or 11!
► You own picture as a desktop background in Windows!
► Create your own desktop background slide shows for Windows 11 and 10!
► Save Windows 11 and 10 pictures from the login screen!
► Windows 11 desktop background in only one color! 



(Image-1) Change background on computer Windows 11, 10, ...!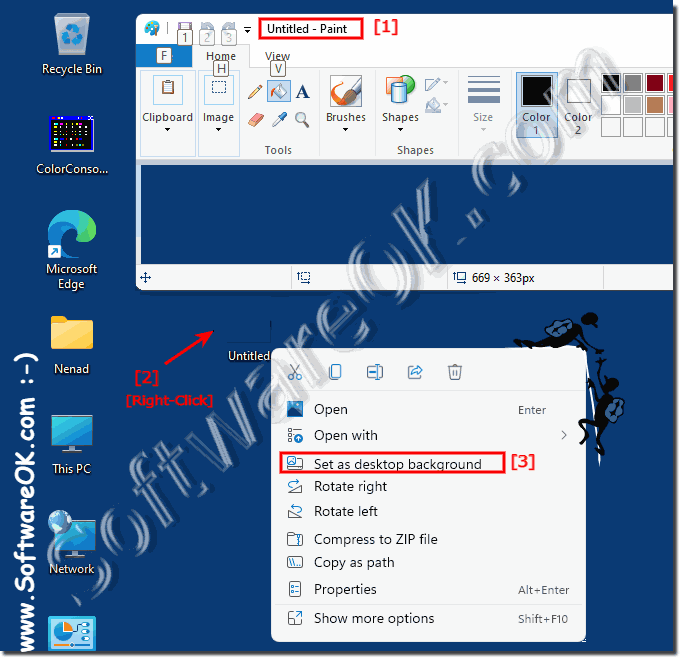 In every Windows, whether Windows 10 or the old Windows 7, you can set any picture as your desktop background. Not everyone likes some pleasant desktop favorite landscapes, or a photo of close people. Sometimes the standard Windows background in one color, or a plain picture, is just what suits your taste. And not the one installed by your computer manufacturer.

Changing the background image on Windows desktops is very easy, even as a beginner, here on the left side there are instructions on how to change the desktop background in the new Windows operating systems (10, 81, 7), or how to use your own slide show Create your favorite pictures for your Windows desktop.



FAQ 92: Updated on: 4 September 2023 10:20