The Reboot immediately feature in The File Unlocker ThisIsMyFile!  



The system reboot will be started when you select the action "Reboot & Delete" (... see Image-1 Arrow-1)

Info: Reboot & Delete is for: very stubborn candidates, activate this option.
The system will be shut down and the file and folders will be deleted at system startup. 

Please always use ... the latest version of ThisIsMyFile 

See also: ✐ Reboot and Delete whiteout query!



(Image-1) Reboot immediately in The File Unlocker!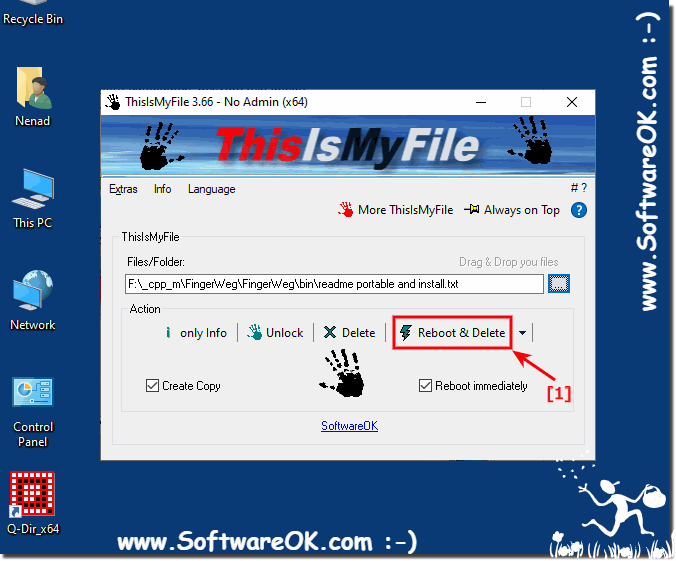 FAQ 2: Updated on: 2 October 2019 17:10