The Reboot immediately feature in The File Unlocker ThisIsMyFile!  




 

Content:


1.) Unlocking and the subsequent restart of MS Windows OS! 
The system reboot will be started when you select the action "Reboot & Delete" (... see Image-1 Arrow-1)

Info: Reboot & Delete is for: very stubborn candidates, activate this option.
The system will be shut down and the file and folders will be deleted at system startup.





(Image-1) Reboot immediately in The File Unlocker!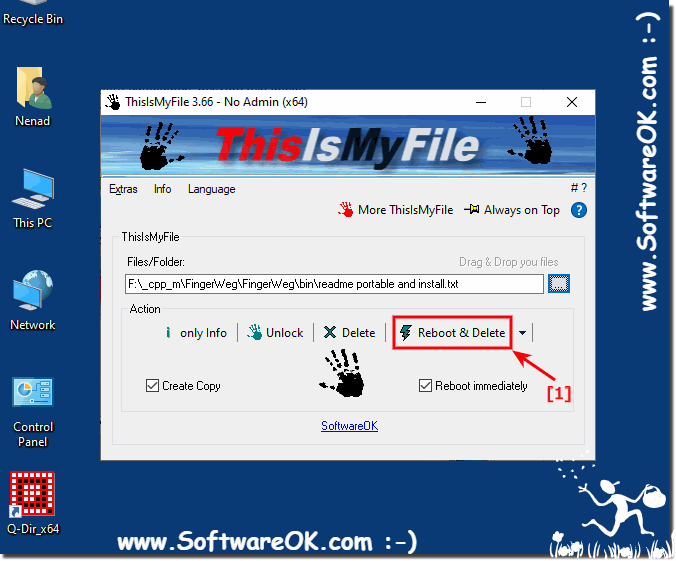 2.) What do I have to consider when unlocking and restarting?

Actually, you just have to make sure that any Office and other documents are saved beforehand or, even better, all windows are closed. This is especially important to avoid losing any unsaved documents!

Optionally, you can also try the gentle variant of deleting under Microsoft's Windows!







FAQ 2: Updated on: 28 February 2021 17:12